DBM Secretary Benjamin Diokno delivers his keynote message during the Luzon Leg of the Open Government and Participatory Governance Regional Dialogue held in Great Eastern Hotel in Quezon City.
Yesterday, DBM Secretary Benjamin Diokno attended the first cluster of the Luzon leg of the Open Government and Participatory Governance Regional Dialogues held at Great Eastern Hotel, Quezon City.
The event was formally opened by Quezon City Mayor Herbert Bautista who welcomed more than 400 participants from Region 4-A, Region 4-B, Region 5 and NCR representing various national and local government units, civil society organizations, academe, and business groups.
After the QC chief's Welcome Remarks, DBM Secretary Diokno and DILG OIC Secretary Eduardo Año, co-chairpersons of the Philippines' Open Government Partnership (OGP) Steering Committee and the Participatory Governance Cabinet Cluster (PGC), addressed the participants.
In his keynote address, Secretary Diokno laid out the objectives of the event: (1) presentation of the participatory governance initiatives of the Duterte administration, (2) consultation of stakeholders regarding the PGC roadmap, and (3) discussion on developing subnational (local or regional) programs under OGP.
"We are opening up government by providing citizens with a seat at the policy table, and giving them a legitimate voice and vote in what the government does and plans to do in the years to come." the Secretary said.
Meanwhile, Co-Chairperson DILG OIC Secretary Año reiterated the important role of non-government actors in Local Governance, and the support DILG will provide for them to fully realize this role.
"We will continue providing capacity building interventions for CSO members of local special bodies. Currently, we are gearing up for full implementation of the CSO accreditation and regular interface with CSOs through the OGP platform," the DILG Chief said.
The Manila leg of the Open Government Regional Dialogue is the first to feature six Cabinet-rank officials, namely DBM Secretary Diokno, DILG OIC Secretary Eduardo Año, NEDA Director General Ernesto Pernia, PCOO Secretary Martin Andanar, PLLO Secretary Adelino Sitoy, and CHED Chairperson Prospero de Vera, in Town Hall Sessions where they entertained queries and concerns from local chief executives and participants from the various sectors represented in the event.
Local Government Units were also given the spotlight during the afternoon program's "Talakayan Session on Exemplary Open Government Practices of LGUs". Mayor Carol Farinas of San Felipe, and Mr. Robert Anthony Siy, Head of the Pasig City Transport Development and Management Office, made up the panel for the session.
The Open Government and Participatory Governance Regional Dialogues Series is organized by the Department of Budget and Management with the support of the United States Agency for International Development represented by Mr. Jeffrey Lehrer, Director of Economic Development and Governance of USAID Philippines. Previous dialogues have been held in the Cities of Bacolod, General Santos and Zamboanga.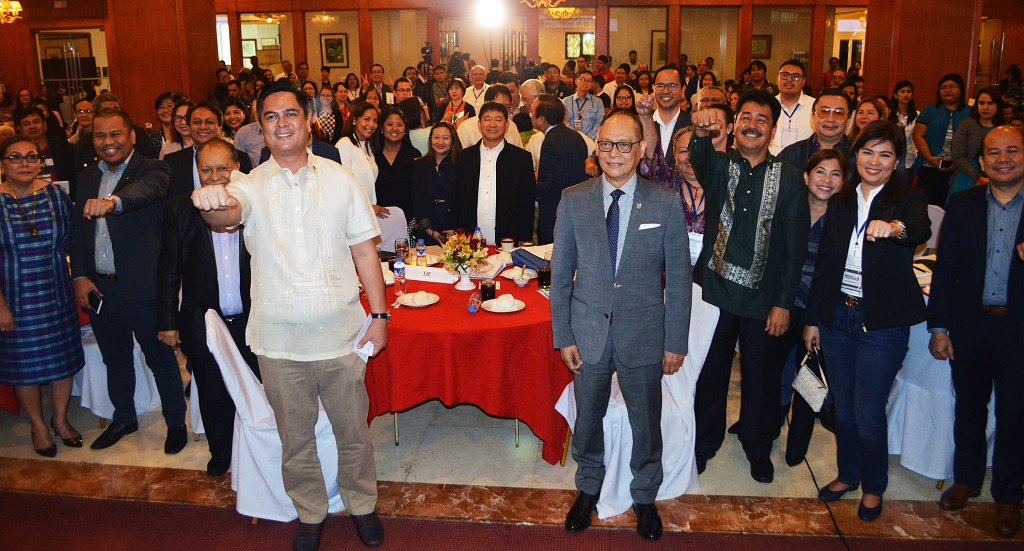 For inquiries, further questions and requests for interview, please contact Marianne Ongjuco:
Email:

This email address is being protected from spambots. You need JavaScript enabled to view it.


Mobile: +63918-944-8109