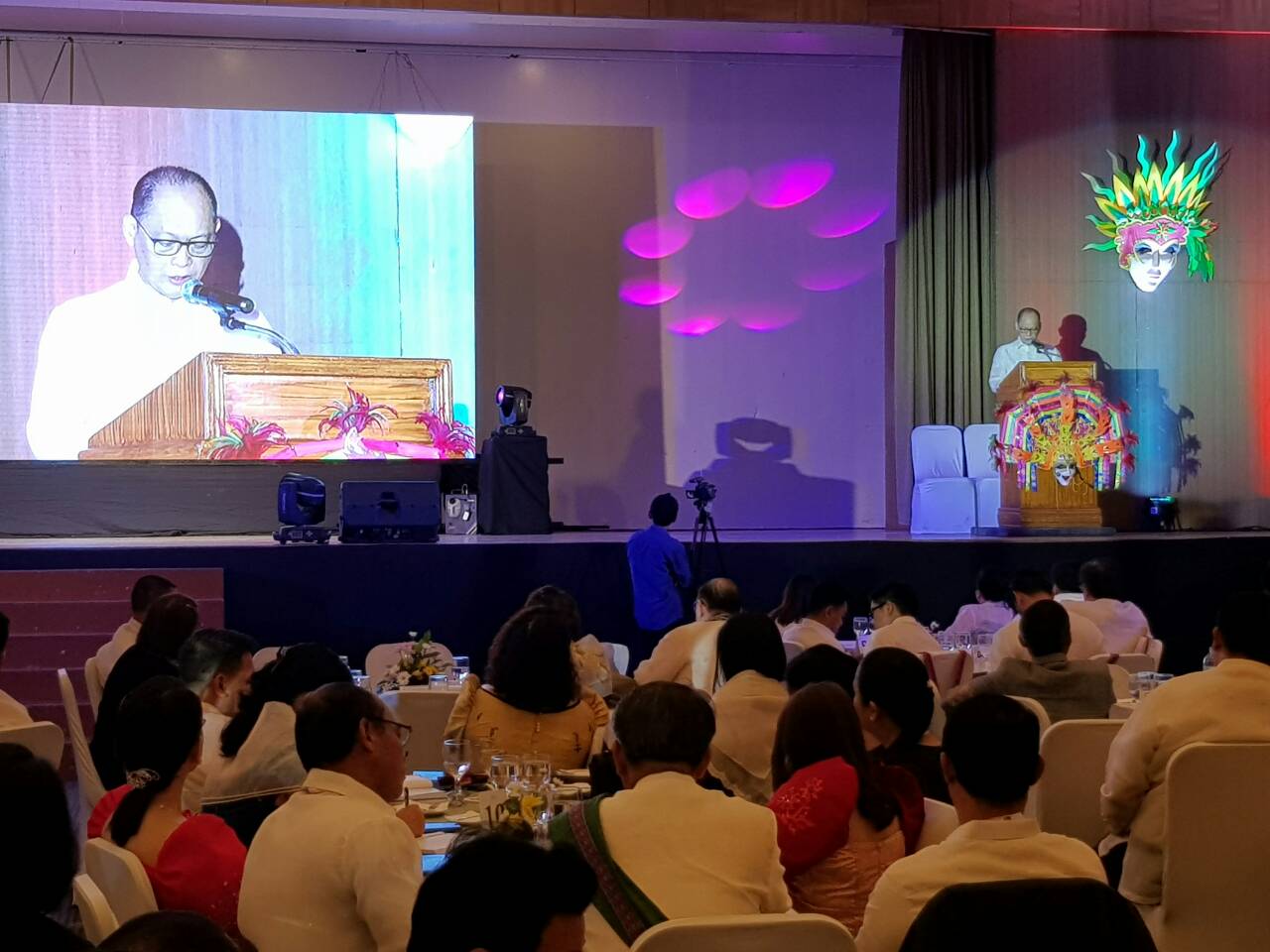 Secretary Benjamin E. Diokno of the Department of Budget and Management (DBM) was the keynote speaker at the opening ceremonies of the 16th Annual Career Executive Service (CES) Conference, held today at the L'Fisher Hotel in Bacolod City.
Attended by around one thousand Career Executive Service Officers (CESOs) from government agencies and private firms around the country, the two-day conference will conduct sessions aimed at "providing learning platforms and identifying ways by which various sectors can forge linkages and leverage on talents and resources in realizing the goals of AmBisyon Natin 2040."
In his keynote address, Secretary Diokno talked about the government's vision for the future and the need for convergence.
"The Duterte Administration is determined to achieve the lofty goals set forth in the Vision and the Philippine Development Plan, and we plan to achieve four goals by the end of 2022," said the Budget chief.
The four goals according to the Secretary are:
1. To reduce poverty to 14% from the 21.6% in 2015;
2. Raise GDP growth of 7% to 8% annually, for the next 5 years
3. Realize the Golden Age of Infrastructure through the National Government's "Build Build Build" Program; and,
4. Reinforce the social services sector by sustaining its high share in the budget.
Lastly, he highlighted the CESO's role in convergence and in realizing the vision of the government.
"You are…vanguards of efficiency, effectiveness and transparency… As CESOs, you provide the critical link between the political leadership and the rest of the bureaucracy. If the CESO system is strong, you provide continuity and stability. Politicians come and go but you stay. That's an awesome responsibility. Much is expected from you, and you should not disappoint the Filipino people," emphasized the Secretary.
The CES Conference is organized by the Career Executive Service Board (CESB), headed by Executive Director Maria Anthonette Velasco-Allones.
For more information on the Department of Budget and Management, visit www.dbm.gov.ph and follow @DBMgovph on Facebook and Twitter.