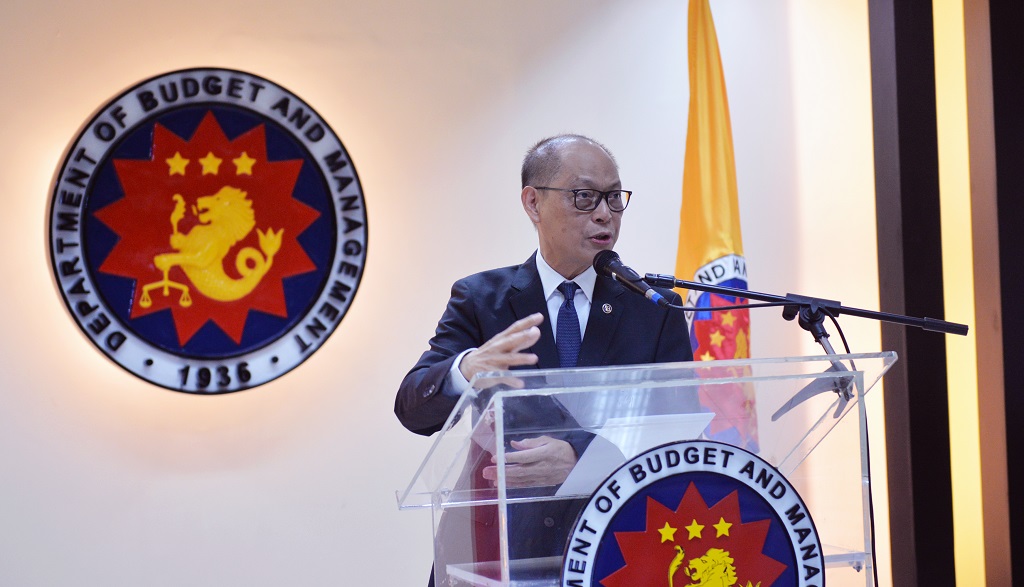 96.3% (or P3.629 Trillion) of the P3.767 Trillion FY 2018 National Budget has been released as of November 22, according to data from the Department of Budget and Management (DBM).
This implies a P13.71 Billion increase in total allotment releases over the previous week's report (November 9 to 15), which amounted to P3.615 Trillion.
Some of the notable big-ticket items released to various agencies for the period November 16 to 22, 2018 are as follows:
1. Releases to the Department of Public Works and Highways (DPWH) for the following projects:
a.P5.24 Billion for Department of Education (DepEd) Basic Education Facilities;
b.P2.55 Billion for payment of right-of-way claims for properties affected by the construction of NLEX-SLEX Connector Road Project;
c. P730 Million for the payment of right-of-way claims for properties affected by the construction of C-5 Northern Link Road Project, Phase 2, Segment 10 from MacArthur Highway, Valenzuela City to Malabon and C-3 Road Caloocan City;
2. P590 Million - National Government Subsidy to the Philippine Postal Corporation for the delivery of mails of offices with franking privileges;
3. P990 Million - Released to the DPWH for the Program for the Support for Rehabilitation and Reconstruction of Marawi City and its Surrounding Areas;
4. P560 Million - Released to the Department of Transportation (DOTr) to cover the Loan Proceeds requirement for the implementation of the JICA Loan-assisted Metro Manila Subway Project Phase 1.
The release of the budget to requesting agencies is subject to their compliance with the documentary requirements set by the DBM. To date, only P137.9 Billion of the FY 2018 National Budget remains unreleased.
(30)
For inquiries, further questions and requests for interview, please contact Marianne Ongjuco:
Email:

This email address is being protected from spambots. You need JavaScript enabled to view it.


Telephone: (+632)-735-4847