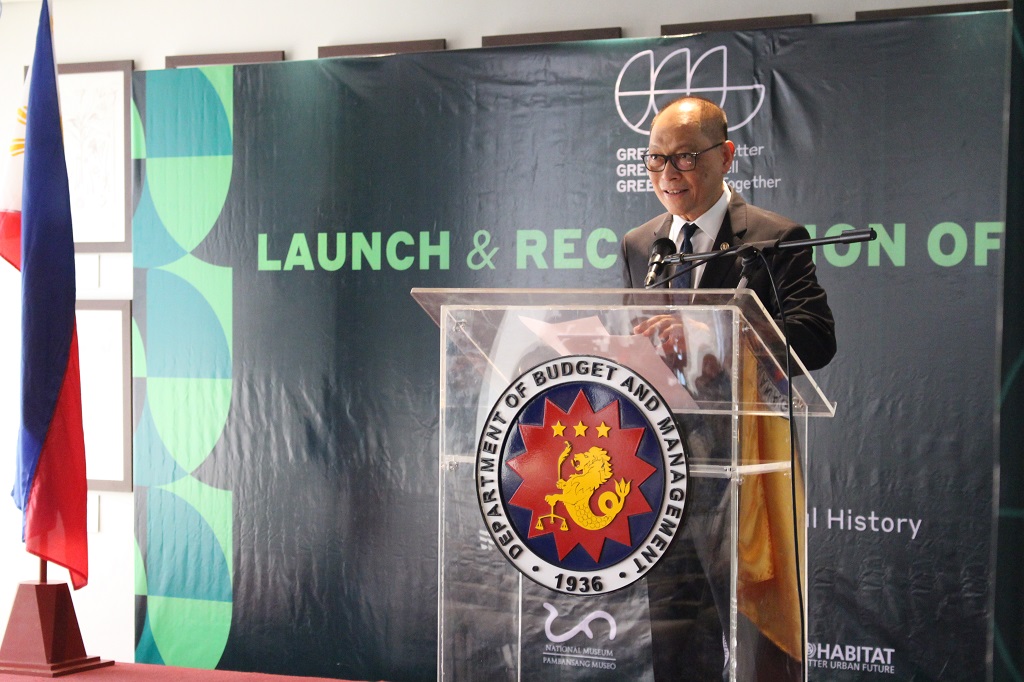 Secretary Benjamin E. Diokno, together with Program Manager and Urban Specialist Julia Nebrija, headlined the successful launch and recognition ceremony for Green, Green, Green earlier today at the National Museum for Natural History.
Coinciding with the UN World Habitat Day, the program launch aims to promote the development of public open space projects and create "greener," more sustainable, and liveable cities all over the country through the expansion and rehabilitation of 143 projects, which include 13 institutional open spaces, 21 public squares and plazas, 60 parks, 16 streetscapes, 30 waterfronts, and 2 mangrove parks.
In his keynote address, Secretary Diokno shared how the program came about. "I saw the need for a program that would complement the Build, Build, Build and improve the immediate everyday lives of people living in cities."
"What is missing in our cities today are the type of beautiful places we enjoy when traveling to some of the best cities of the world. In our drive to Build, Build, Build, I thought we should make sure to keep enough Green, Green, Green," the Secretary added.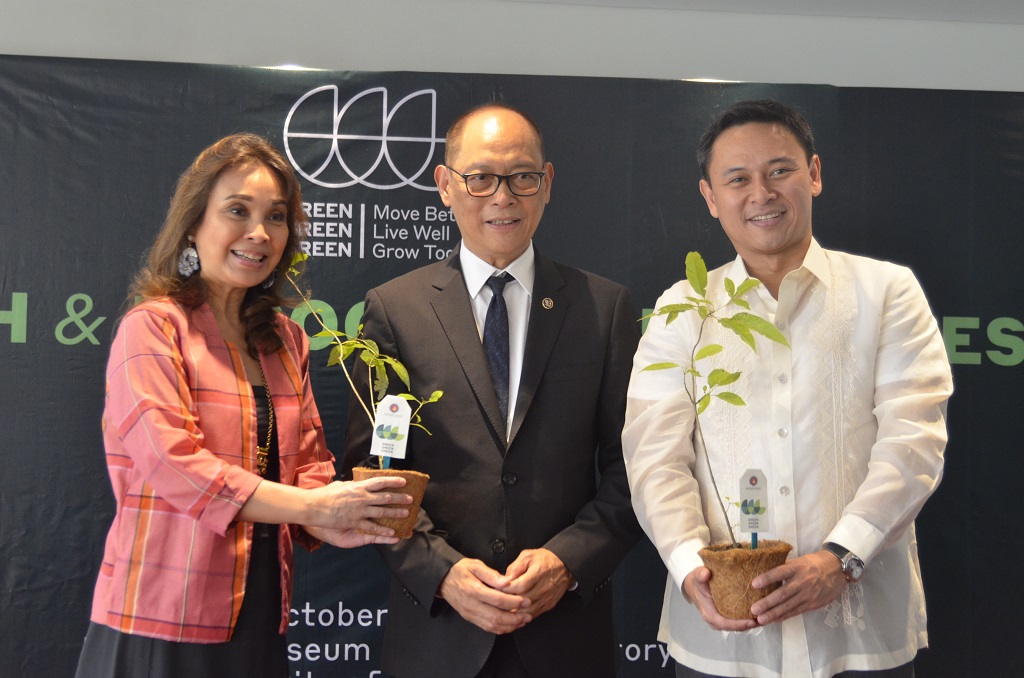 Supported by Senator Loren B. Legarda, Chairperson of the Senate Committee on Finance and Climate Change, and Senator Sonny M. Angara, Chairperson of the Senate Committee on Local Government, the event also aims to initiate a conversation among key officials in the government, representatives from the private sector, the international community, the academe, and the media about the importance of creating and maintaining public open spaces in our cities, and how we can further our efforts towards improving urban life.
In an impassioned speech, Senator Legarda lauded DBM efforts to promote this initiative and challenged all stakeholders to make this mandatory. "We should mainstream the whole 3.7 trillion budget into a climate resilient, adaptive, and green budget."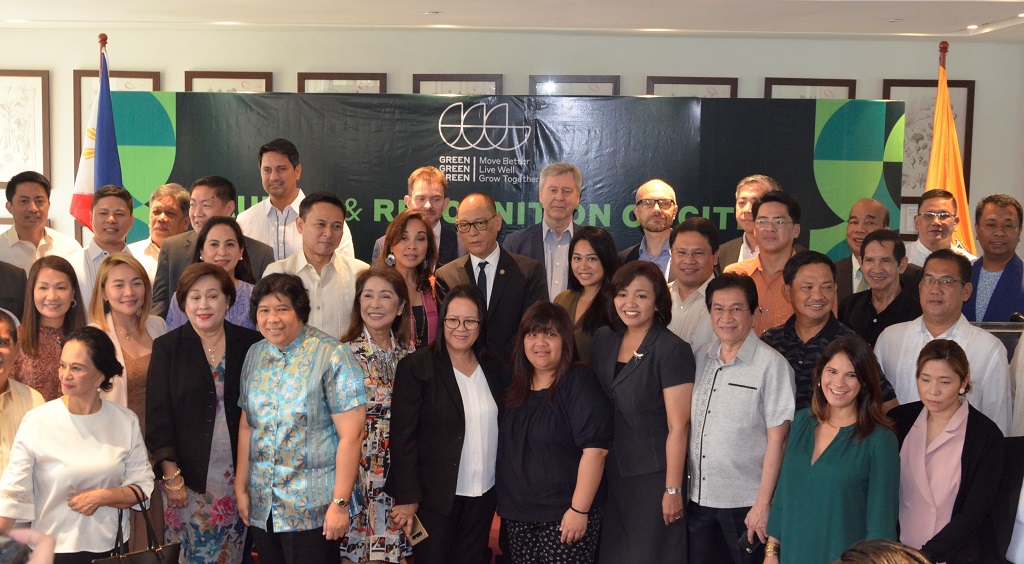 The first batch of cities with public open space projects scheduled for fund release were then recognized and presented with either Kalumpit or Molave tree seedlings—donated by the Department of Environment and Natural Resources—to be planted in their respective open spaces. The 77 cities with approved projects are Baguio, Dasmariñas, Malabon, Puerto Princesa, Tagum, Olongapo, among others.
Through Green, Green, Green, there will be an expected average increase of 2.65% in public open spaces in cities. This will affect an average of 55,000 people within a 10-minute walking radius per site, with some projected to reach up to 300,000 people every day.
(30)
For inquiries, further questions and requests for interview, please contact Marianne Ongjuco:
Email:

This email address is being protected from spambots. You need JavaScript enabled to view it.


Mobile: +63918-944-8109