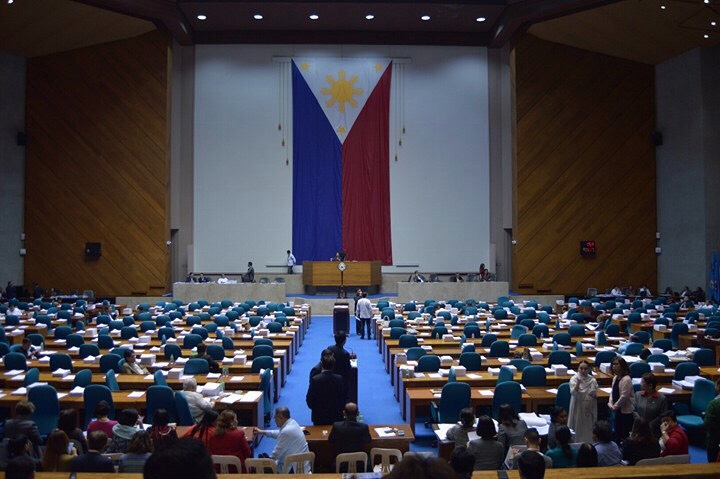 The House of Representatives approved on second reading the proposed P3.767 trillion National Budget for Fiscal Year 2018 on Tuesday, September 12. The Lower House began plenary deliberations on the Budget last Monday, September 4, as the lawmakers pushed for the passage of the General Appropriations Bill (House Bill 6215).
Over the past week, government agencies defended their respective budgets in the plenary debates at the Lower Chamber. This came after the various departments hurdled the careful scrutiny of lawmakers at the Committee level of the House of Representatives.
Appropriations Committee Chairperson, Hon. Karlo Alexei Nograles, previously urged his fellow lawmakers to carefully examine every peso that went into the programs, activities, and projects of the government. Moreso, he emphasized the importance of the National Budget in bringing to life the development agenda of the Duterte Administration. "At the end of the day, we want to pass a national budget that is just and attuned to the people's needs," Rep. Nograles said.
For his part, DBM Secretary Benjamin Diokno welcomed the passage of the 2018 Budget at the Lower House. "Being a strong articulation of the government's pro-growth and pro-poor policy, we ought to keep an eye on the National Budget. It embodies no less than the collective needs, hopes, and aspirations of our people," said the Budget Secretary. "We are optimistic of its progress in Congress and remain hopeful for its timely passage," he added.
The Lower House-approved General Appropriations Bill will then be transmitted to the Senate, where Committee-level deliberations have also begun on the 2018 Budget. Both houses of Congress will then convene a Bicameral Conference Committee to reconcile disparities between their respective versions of the General Appropriations Bill.
The proposed P3.767 trillion 2018 National Budget, 12.4 percent higher than last year's Budget, amounts to 21.6 percent of GDP. It will support the government's objectives of achieving robust and inclusive growth of 7 to 8 percent in 2018.