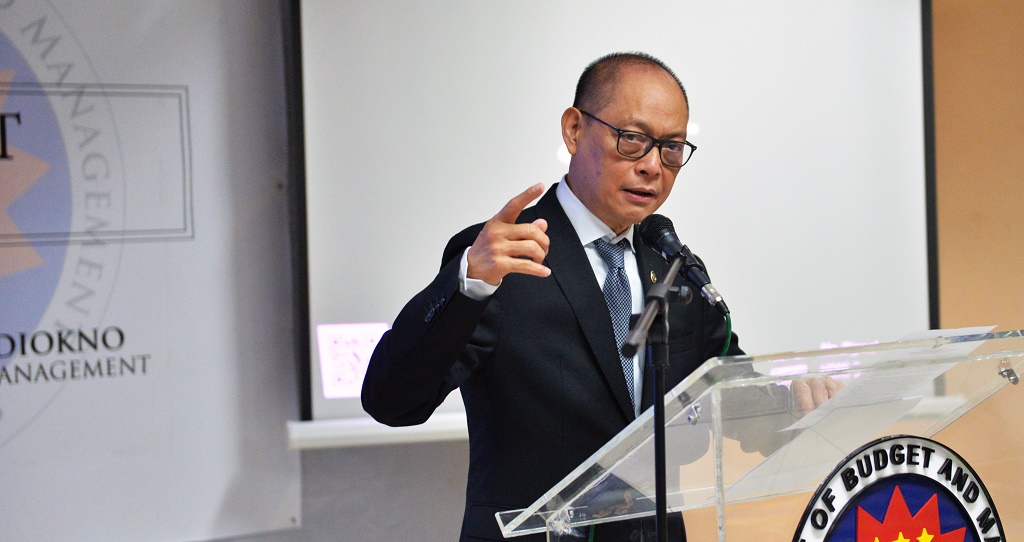 Data from the Cash Operations Report of the Bureau of Treasury show that government spending amounted to P240.3 billion in the month of February for an impressive 37% year-on-year increase. Productive spending for the said month amounted to P204.1 billion while interest payments reached P36.2 billion. Net of interest payments, productive spending soared by 35% in February.
This also puts government spending at P469 billion for the first two months of the year, P95.3 billion or 26% more than the disbursements recorded in the comparable period last year. The spending growth is marginally higher at 27% if interest payments are excluded.
"We are off to a good start for Fiscal Year 2018 and we are optimistic that we will cut down underspending even further from the 2.4% recorded last year, which is net of interest payments," said Department of Budget and Management (DBM) Secretary Benjamin Diokno. "We have instructed the line agencies to implement the 2018 National Budget as if it were a cash-based budget," the Budget Secretary added. "This is why we expect further improvement in the utilization of funds and the delivery and completion of programs and projects," he elaborated.
Total revenues also reached P178.5 billion in February, up by 18% year-on-year, with tax revenues amounting to P163.2 billion and non-tax revenues reaching P15.3 billion. Tax revenues got a significant boost from the implementation of the Tax Reform for Acceleration and Inclusion (TRAIN) Law and the improved collection from the Bureau of Customs (BOC).
For the first two months of the year, total revenues are at P417.4 billion, higher by P65.3 billion or 19% compared to the same period last year.
"The fiscal program of the national government is on track, backed by the strong performance of both government spending and revenue collection," said DBM Secretary Diokno. "The Development Budget Coordination Committee (DBCC) will continue to monitor relevant indicators on the country's finances to ensure that we hit our financial and development targets," he concluded.
For FY 2018, disbursements are targeted to reach P3.313 trillion while revenues are targeted to increase to P2.789 trillion. Furthermore, the deficit target is set at P523.7 billion, equivalent to 3% of GDP.
(30)
ANNEX: Fiscal Performance as of February 2018