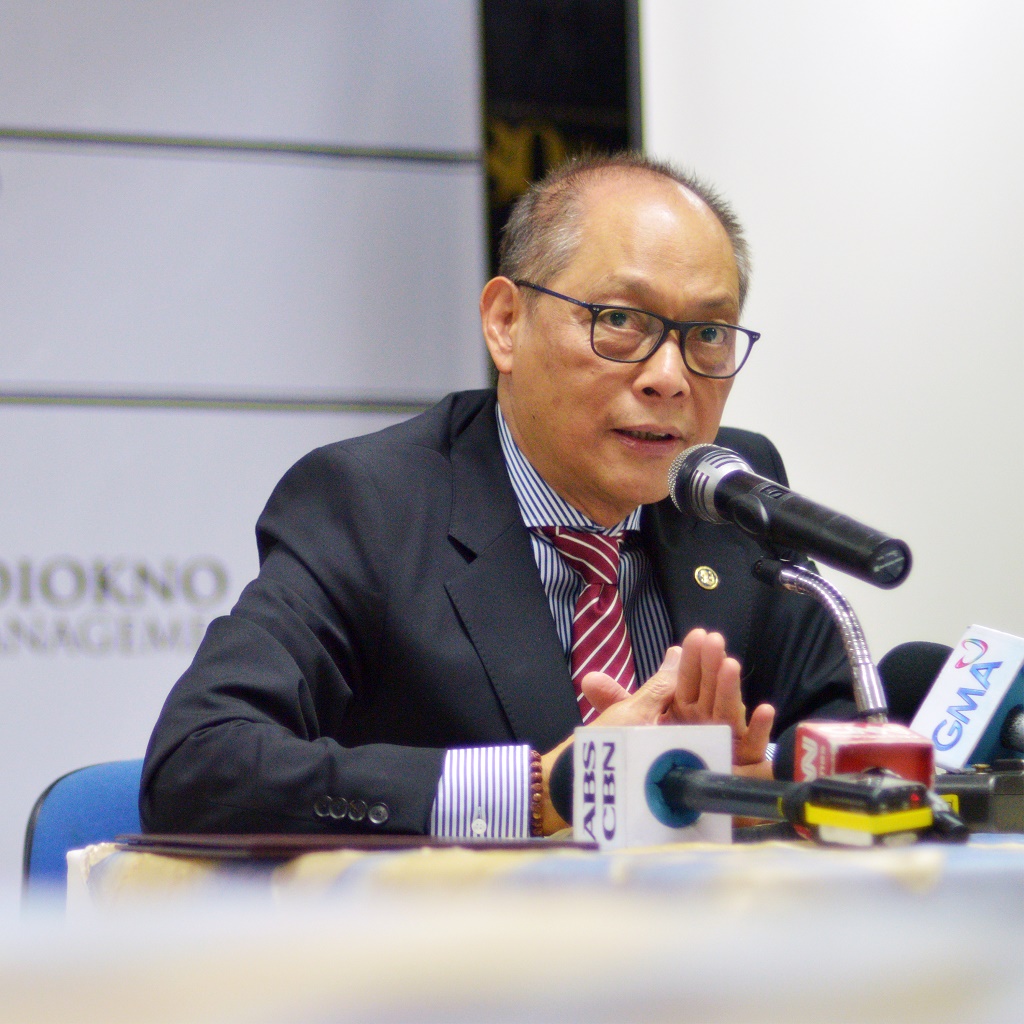 Earlier today, the Philippine Statistics Authority (PSA) revealed that Gross Domestic Product (GDP) grew by 6.9% in the 3rd Quarter of 2017. This level of economic expansion is well in line with the government's full-year target of 6.5% to 7.5% GDP growth. It also sustains the strong growth posted by the Philippine economy, which grew by 6.4% and 6.7% (upward revised as of the most recent data) in the first two quarters of the year, respectively.
On the demand side, government spending continued to be a robust driver of growth contributing 0.9 percentage points to growth. On the supply side, public construction also posted a 12.6% growth rate. The high contribution of government spending can be attributed to the expansionary fiscal policy of the Duterte Administration, particularly to finance investments in public infrastructure and human capital development.
A primary driver of growth and public spending is the Build Build Build Program of the Duterte Administration. Data on national government disbursements show that Infrastructure and Other Capital Outlays reached P142.1 billion in Q3, posting a 15.4% growth rate year-on-year. Infrastructure disbursements even exceeded programmed disbursements set at P137.8 billion, a testament that the government's infrastructure program is gaining steam. Meanwhile, total Capital Outlays reached P172.9 billion in Q3, 17.2% higher year-on-year.
The improvement in government spending can also be reflected by the higher utilization of cash allocation by the line agencies. In Q3 of 2017, cash utilization ratio registered at 95.2% suggesting that government agencies were able to spend the cash allocations released to them. This rate is also better than the 92.9% utilization ratio in the 3rd Quarter of 2016.
"It is welcome news that 3rd Quarter economic expansion fell within the government's target, especially after an election year," said DBM Secretary Benjamin E. Diokno. "In the past, economic growth usually takes a deep nosedive after an election year," he added. "This is not the case anymore owing to our sound macroeconomic fundamentals and economic policies."
To illustrate, 3rd Quarter GDP growth in 2004 (an election year) reached 6.1% before dropping to 4.2% the following year. In 2010 (also an election year), GDP grew by 7.3% in the 3rd Quarter before plummeting to 3.1% the following year. For this year, the variance is minimal with GDP growth registering 7.1% in the 3rd Quarter of last year versus 6.9% this year.
"Our outlook on the Philippine economy remains bright," Sec. Diokno elaborated. "Rest assured that your government will not let up in its efforts to accelerate growth and secure a more comfortable life for all," added the Budget Secretary. "The Department of Budget and Management is also committed to firm up government disbursements as we aim for our full-year P2.909 trillion disbursement target."
The government is targeting GDP growth of 6.5% – 7.5% in 2017, and 7% – 8% from 2018 to 2022. More importantly, poverty incidence is targeted to decline from 21.6% in 2015 to 14% by 2022.