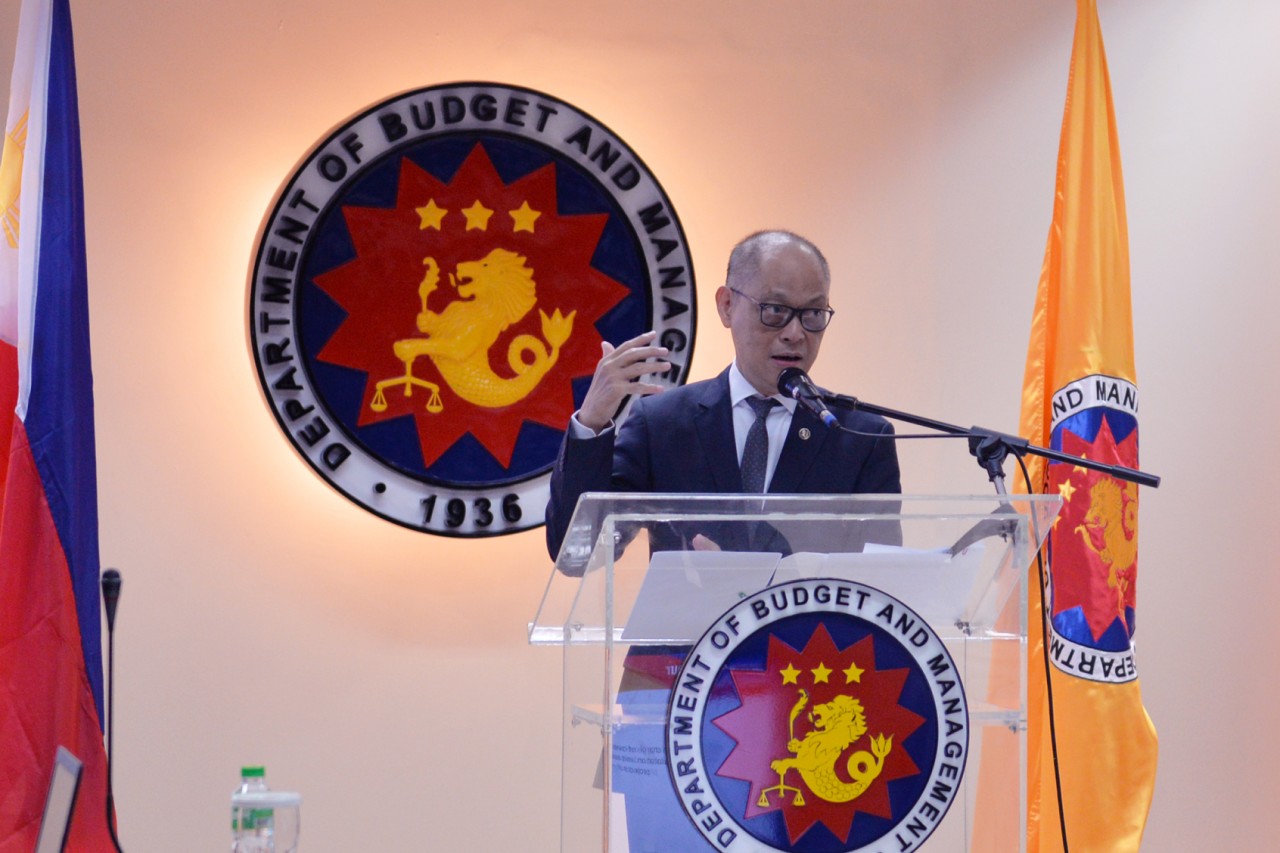 Budget Secretary Benjamin E. Diokno belied the accusations of Congressman Rolando Andaya Jr. that the Department of Budget and Management (DBM) generated PhP 370 billion of "pork", referring to "savings" generated in fiscal year 2017.
"Perhaps Cong. Andaya was referring to the PhP 370.1 billion worth of appropriations in 2017 reverted to the Treasury. It is not true that the DBM can utilize these funds as the President's Veto Message in Fiscal Year 2017 states that, in general, funds must be obligated not later than December 31, 2017," said Secretary Diokno.
To quote the President's Veto Message in Fiscal Year 2017, "I am placing Section 60, General Provisions, 'Availability of Appropriations', Volume I-B, pages 646-647 under conditional implementation and hereby direct all agency heads to ensure obligation of all programs, activities, and projects funded under this Act [2017 General Appropriations Act] not later than December 31, 2017."
The said PhP 370 billion was computed by deducting from PhP 388.4 billion in unreleased appropriations and unobligated allotments some PhP 18.3 billion appropriations which were extended for 2018. The bulk of these extended appropriations were for Constitutional Offices with fiscal autonomy. Unreleased appropriations and unobligated allotments comprised unused appropriations.
"Granted the computation of the PhP 370 billion balance, I reiterate that such funds may no longer be used as they have been reverted to the Treasury," said the Budget Secretary. "There is no such thing as DBM pork as the DBM follows pertinent provisions and laws in the use of funds and declaration of savings," Secretary Diokno concluded.
Table 1: Summary of Unused and Reverted Appropriations in FY 2017
Unused Appropriations

PhP 388.4 billion

Unreleased Appropriations

PhP 220.2 billion

Unobligated Allotments

PhP 168.2 billion

For Continuing in 2018

PhP 18.3 billion

Unreleased Appropriations

PhP 4.8 billion

Unobligated Allotments

PhP 13.5 billion

Reverted Appropriations

(Unused Appropriations minus For Continuing in 2018)

PhP 370.1 billion
(30)