The Department of Budget and Management has released 96.5%, or PhP 3.633 trillion, of the PhP 3.767 trillion budget for fiscal year 2018 as of November 30.
This is a PhP 4 billion increase in total allotment releases from the November 22 report, which amounted to PhP 3.629 trillion.
Besides continuing appropriations from Republic Act 10924 or the General Appropriations Act for Fiscal Year 2017 amounting to PhP 3.05 billion, unprogrammed appropriations worth PhP 12.32 billion were also included in the additional release.
Unprogrammed appropriations comprise the following:
PhP 3.5 billion in support for foreign-assisted projects,
PhP 8 billion in support for infrastructure projects and social programs, and
PhP 800 million in general fund adjustments.
Other automatic appropriations with a total of PhP 3.89 billion were also covered by the release. This included funding for the AFP Modernization Program, grants and donations, and others.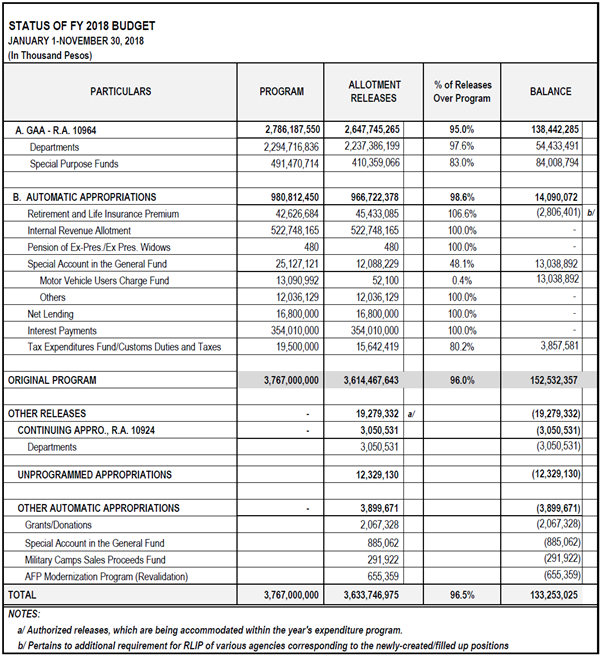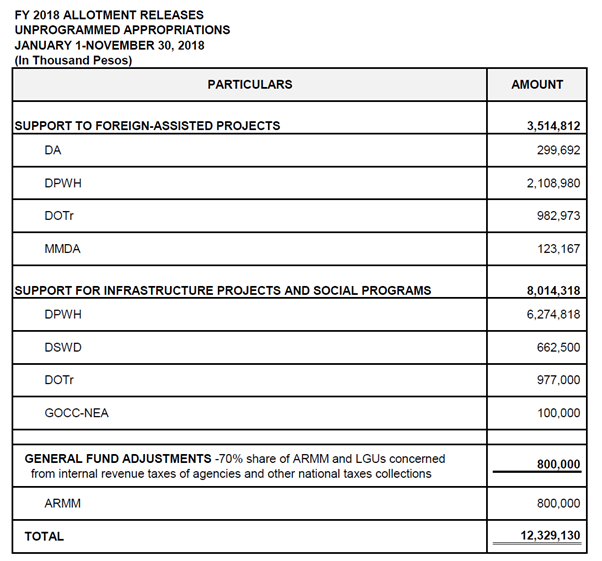 (30)