KEYNOTE SPEECH
A Gala Night Celebrating Filipino Design Excellence
---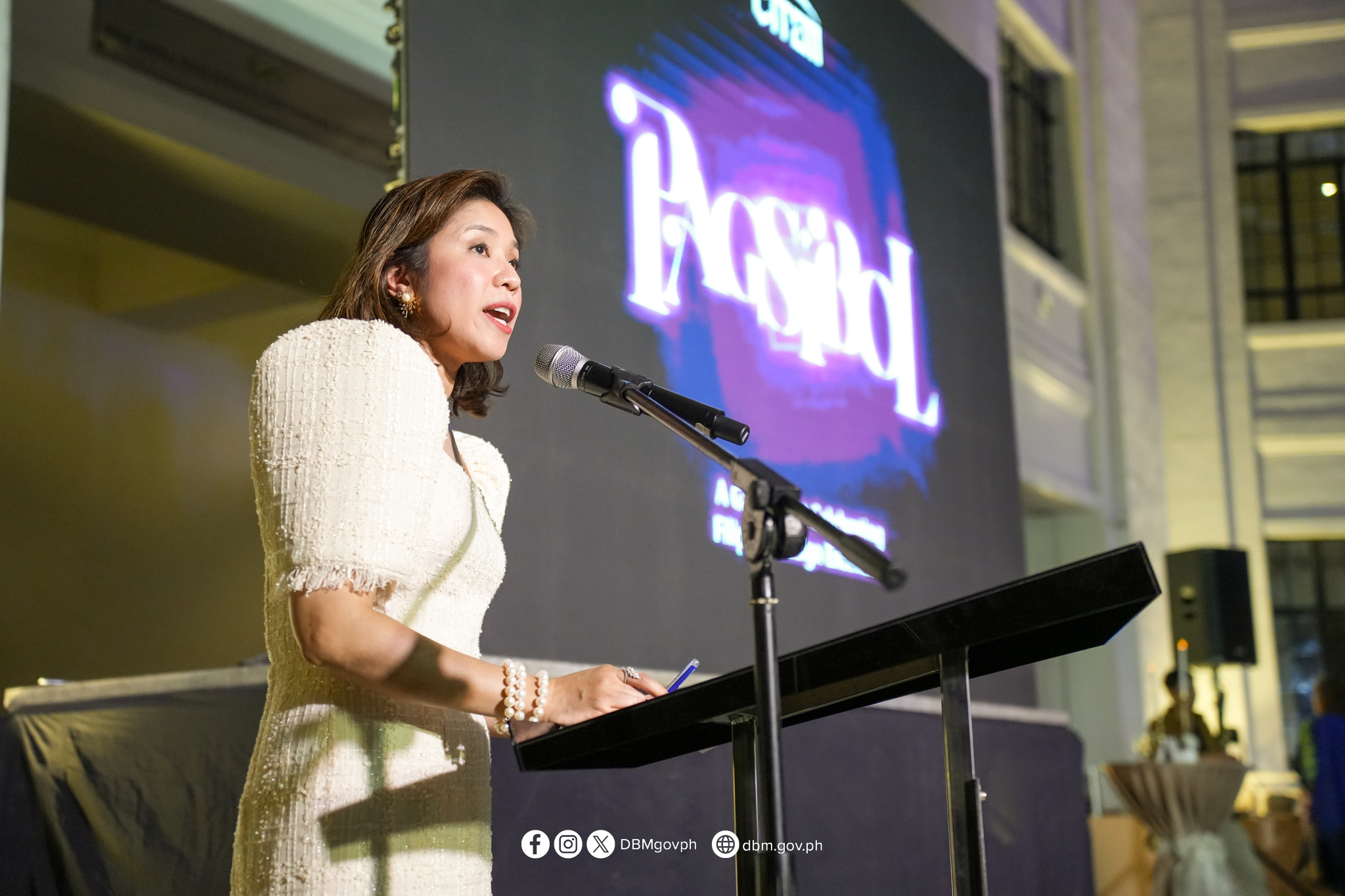 To First Lady Marie Louise "Liza" Araneta Marcos;
Center for International Trade Expositions and Missions (CITEM) Executive Director Dr. Edward L. Fereira; our esteemed colleagues and partners; to all of our valued patrons; and especially to our most valued Small and Medium Enterprises to whom we owe this special event, good evening and welcome to Pagsibol 2023!
Assalamu alaikum wa Raḥmatullahi wa Barakatuh.
Before anything else, I would like to thank CITEM for this opportunity to join the design community in highlighting the importance of investing in the creative industries, most especially in promoting Filipino Design Excellence. As an advocate of Philippine culture and the arts, I am truly honored to deliver this keynote address and take part in the second-longest-running trade show in Asia for quality home, fashion, and lifestyle products. 
The importance of this event is underscored by the fact that no less than our First Lady, Ma'am Marie Louise "Liza" Araneta Marcos has graced us with her most esteemed presence. We are lucky to have a First Lady who is an advocate of Filipino culture and heritage preservation, a champion of local fashion and Filipino designers—as seen in the very successful Goldenberg Fashion series, among other projects—and a staunch supporter of local artisans such as our Ilocano weavers.
And her presence here tonight is confirmation of the support of our President, President Ferdinand Romualdez Marcos Jr.—PBBM himself—who recognizes that strategic investment decisions play a crucial role in building a robust and thriving economy. As he has stated in the 2023 National MSME Summit: "If we want to truly transform the Philippine economy and society, we must not only take care of our Micro, Small, and Medium Enterprises (MSMEs), but also make sure that they are able to grow, flourish, and compete globally." 
Therefore, it is only logical that we must invest in MSMEs—the backbone of our economy—accounting for 99.59 percent of all our businesses in the country and generating nearly 5.6 million jobs. 
One way to accomplish this is to assist MSMEs in their journey to becoming competitive and export-ready. With this, I am proud to share that the Tatak Pinoy or the Proudly Filipino Bill, laid out by our President as one of the Administration's legislative priorities, has already been approved on second reading by the Senate. The Bill, sponsored by Senator Sonny Angara, aims to make Filipino products and services globally competitive by empowering our domestic entrepreneurs, particularly our MSMEs.
As one of the key industries identified in the Philippine Export Development Plan (PEDP) 2023 to 2028, strengthening the design sector is one of our foremost priorities. 
According to the PEDP 2023 to 2028, we should intensify our trade promotion, marketing, and design innovation to create a unified country and sectoral branding. And I believe this is where we can all work together to achieve favorable results. Hence, in support of the growth of MSMEs, the National Government has allocated Php 784 million for the MSME Development Program of the DTI. Of this amount, some Php 100.00 million will go to the Digitalization Program of MSMEs. This will be complemented by locally-funded projects such as the establishment of Negosyo Centers, the One Town, One Product: Next Generation Project, and the Shared Service Facilities Project.
With your unwavering support and through the very able governance of our colleagues at DTI-CITEM, led by Director Fereira, I am confident that this budget allocation will be used to capacitate and empower our MSMEs toward a more design-conscious and competitive future. And so, I enjoin everyone here tonight to continue working together to support MSMEs and elevate our design industry as this will ultimately bolster the Philippine economy and help us achieve our Agenda for Prosperity.
Tonight's event showcases just how vibrant our creative sector is. From the honorees for design excellence to the performances, and the works of art that we will see tonight, I hope that everyone here will gain a deeper appreciation of what we are investing in and make us Feel What's Possible—as the theme of this event suggests.
Magtulungan po tayong maiangat ang ating mga designer, ang ating mga entrepreneur, at ang ating mga MSME dahil ang inyong tagumpay ang siyang magiging simbolo ng Pagsibol ng ating Bagong Pilipinas. 
Maraming salamat po at mabuhay po tayong lahat!