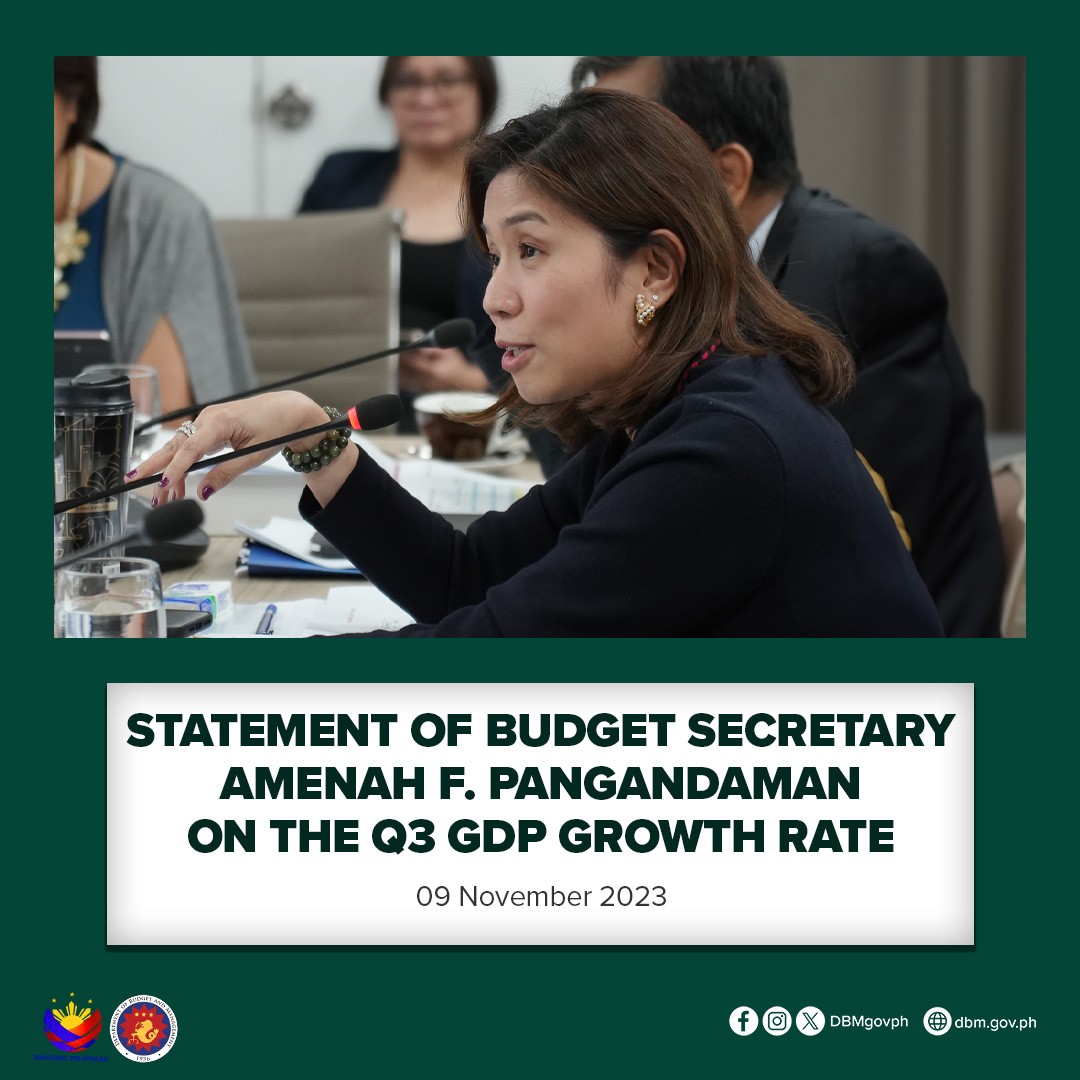 The economic team is pleased with this quarter's 5.9% GDP growth, a significant improvement from last quarter's 4.3%. This proves that with effective budget utilization, we can meet our economic targets.
If you would recall, to address underspending in the last quarter, the DBM issued Circular Letter No. 2023-10 ordering all agencies to produce catch-up plans. The effects of improved budget utilization are now seen as we note that in the latest report of the Philippine Statistics Authority (PSA), Government Final Consumption Expenditure (GFCE) grew at 6.7% while gross value added in human health and social work activities, in which the public sector plays a major role, registered a 7.1 year-on-year increase. We also note that public infrastructure spending also made significant contributions to the double-digit growth in overall construction of 12.4 percent, and public construction grew by an impressive 26.9 percent year-on-year, as the Build-Better-More program accelerated its performance in the third quarter.
We would like to thank President Ferdinand R. Marcos Jr. who has been on top of the catch-up plans and personally called for a Cabinet meeting to ensure that we improve our economic performance. We would also like to thank and congratulate our National Government Agencies as we can see from this that the catch-up plans have already contributed to the improvement in GDP. We hope that we can sustain this momentum to stay on track with our Medium-Term Fiscal Framework.
I am confident that as we work together in unity and with our whole-of-government approach, we will remain on track with our Agenda for Prosperity.
-END-
Telephone: (+632)-8657-3300 local 1133