DBM PRESS RELEASE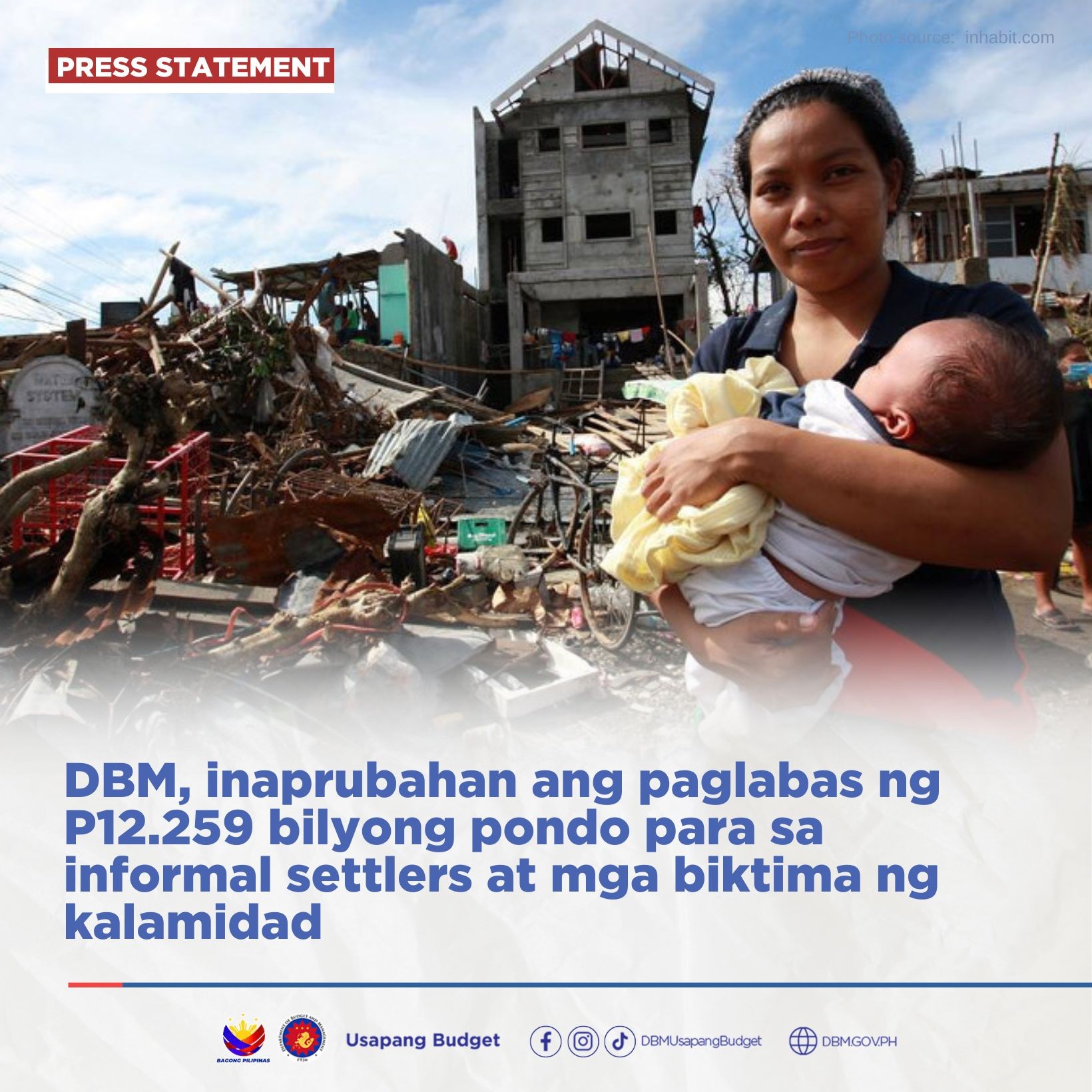 Department of Budget and Management (DBM) Secretary Amenah F. Pangandaman has approved the release of a Notice of Cash Allocation (NCA) amounting to P12.259 billion to the National Housing Authority (NHA) for the housing assistance for calamity victims and the payment of resettlement of informal settler families in Western Visayas.

Pangandaman said P12.059 billion of the funds will be for the housing assistance of calamity victims (HAPCV) while the P200 million will be for the construction of four units of five-storey, low-rise residential buildings in Region VI (Western Visayas) for the resettlement of informal settler families (ISFs).

_"Housing remains a priority for President Ferdinand R. Marcos, Jr. as he strongly believes in the necessity of providing decent homes for Filipinos, particularly those adversely affected by calamities,"_ Secretary Pangandaman said.

The request for payments, chargeable to previous years' released allotments, was supported with a documented list of Special Allotment Release Orders (SAROs) with their respective amounts, status of fund utilization, and finance accountability reports — all of which the DBM confirmed to be in order.

The National Housing Authority (NHA) is the sole national agency mandated to engage in housing production for low-income families. Under the administrative supervision of the Department of Human Settlement and Urban Development (DHSUD), the NHA functions as a production and financing arm in housing.


###