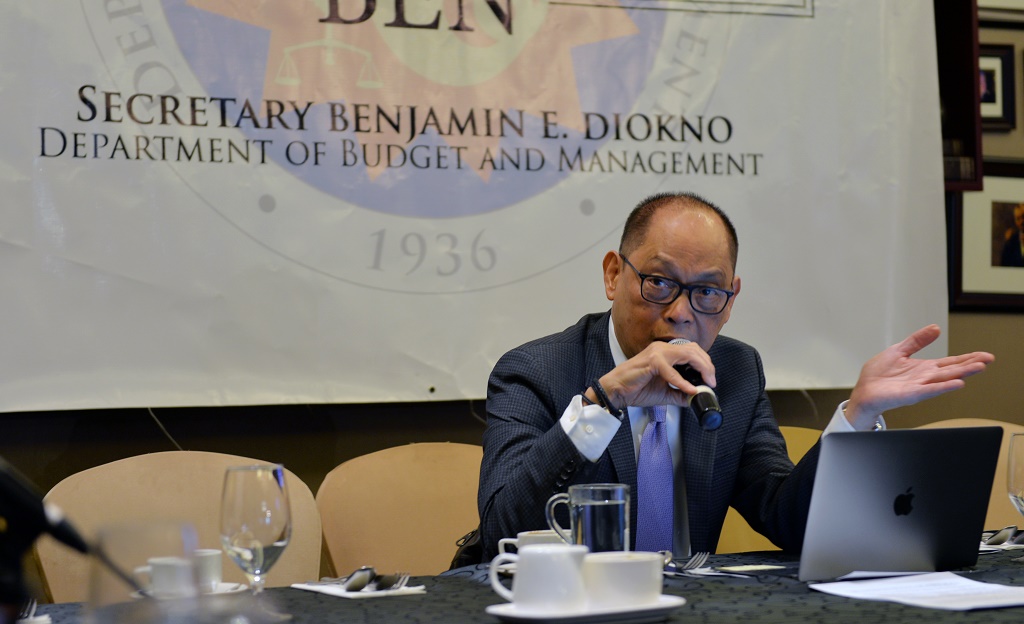 With the Budget Reform Act being tagged as one of the priority bills up for early approval in the Senate, the national government is well-positioned to shift to an annual cash-based budgeting system starting Fiscal Year (FY) 2019. The said measure will mandate the more disciplined use of the National Budget while also enhancing transparency and accountability in in the budget process.
"We are optimistic that the Budget Reform Bill will be passed into law before President Rodrigo Duterte delivers his State of the Nation Address (SONA) in July," said Budget and Management Secretary Benjamin E. Diokno. "This reform initiative will secure the gains in public budgeting over the past two years as we have strived to instill efficiency and integrity in the budget process," he added.
The landmark Budget Reform legislation is intended to support the government's expansionary fiscal policy where investments on public infrastructure will rise from 5.4% of Gross Domestic Product (GDP) in 2017 up to 7.3% in 2022 with the Build Build Build Program. Likewise, spending for human capital development, such as education, healthcare, and social protection, will rise from 8.5% of GDP in 2017 to 9.2% in 2022.
In the bigger picture, more efficient government spending will fuel the country's economic growth, which is targeted to reach 7% to 8% in the medium-term. This rate of economic expansion is projected to spur development across regions and reduce the poverty rate from 21.6% in 2015 to at least 14% in 2022.
In an annual cash-based budget, contracts intended to be implemented for the fiscal year should be fully delivered by the end of the year. This is in contrast to the multi-year obligation-based budgeting system where it is enough for the government to enter into a contract or "obligate funds" without requiring the actual delivery of goods and services within the year.
In terms of payment horizon, the annual cash-based system will also allow for a three-month Extended Payment Period (EPP) after the fiscal year provided that the goods and services have already been inspected, verified, and delivered by December 31 of the said fiscal year. Again, this is an improvement from the old system where payment may be done well beyond the end of the fiscal year.
"The shift to an annual cash-based system is a logical progression in our budget reform agenda," said Secretary Diokno. "We started from limiting the validity of appropriations from two years to just one year starting the 2017 National Budget," he added. "The next step is to transition to a cash-based framework because we believe that obligations are mere intents and not actual expenditures," the Budget Chief elaborated.
The Budget Reform Act has already been approved in the Lower House by a vote of 158 in favor, 8 against, and 1 abstention. It has also been sponsored in the Senate and deliberations are scheduled once the Upper Chamber resumes its regular session.
(30)
For inquiries, further questions and requests for interview, please contact:
Email:

This email address is being protected from spambots. You need JavaScript enabled to view it.


Mobile: +63918-944-8109