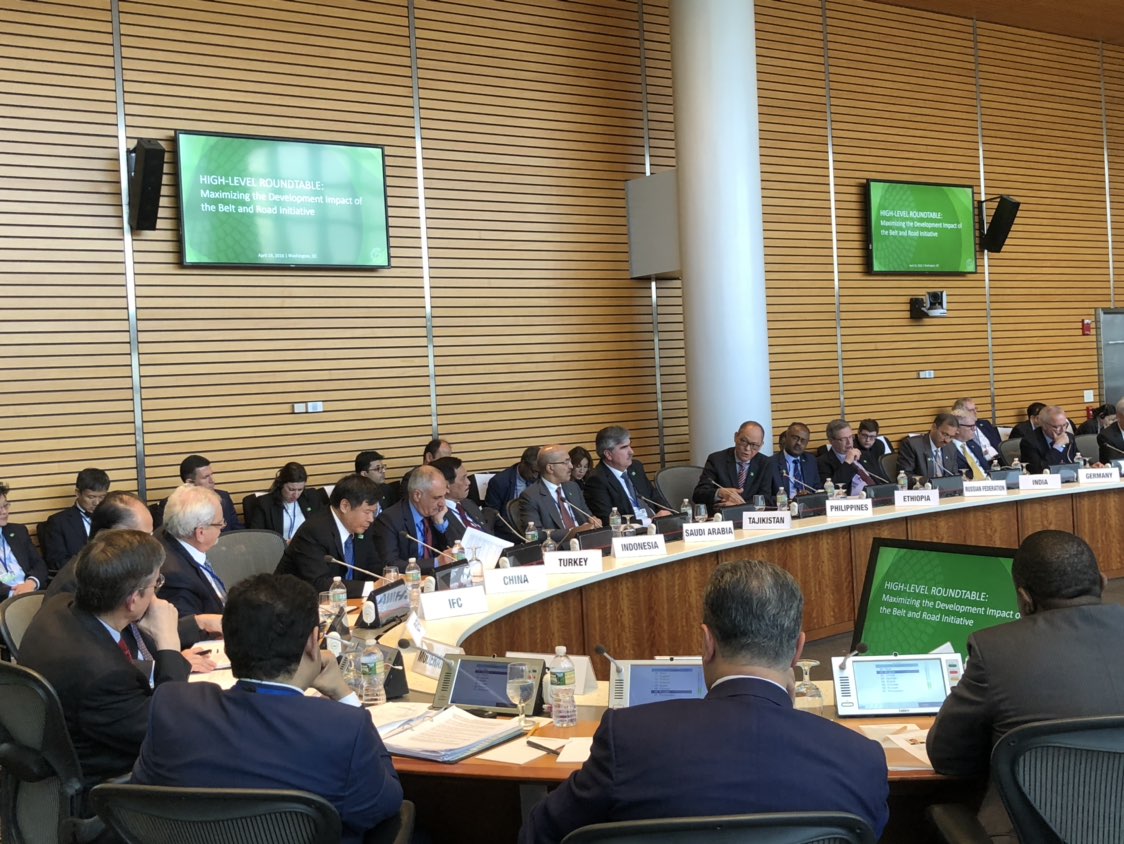 Washington, D.C. -- Philippines' Head of Delegation, Budget and Management Secretary attended two key events for the second day of the 2018 World Bank Group-International Monetary Fund (WBG-IMF) Spring Meetings.
Alongside his co-Head, Senator Loren Legarda, DBM Secretary Diokno, led the Philippine Delegation in a meeting with World Bank Group officials on Disaster Risk Management (DRM) and Climate Change.
During the meeting, the World Bank Group party, composed of technical experts on DRM and Climate Change, shared the highlights of their engagements with the Philippines in these areas. In turn, their Philippine counterparts discussed current efforts and opportunities for further collaboration, especially in legislation and financing.
In terms of financing, the Philippines is currently implementing a climate budgeting framework to sustain the government's climate reform initiatives. The Climate Change Expenditure Tagging (CCET) is a process of classifying each government agency's climate change-related expenditures, and tagging them as to whether they are towards climate change mitigation or adaptation.
The amount tagged for each budget year has been increasing: from PhP 137.1 Billion (USD 2.64 Billion) in 2016 (actual obligations) to PhP 204.6 Billion (USD 3.94 Billion) in 2017 (general appropriations act level), and to PhP 276.1 Billion (USD 5.32 Billion) in 2018 (national expenditure program level).
Philippines to benefit most from Belt and Road Initiative
The DBM Secretary also represented the Philippines in a high-level roundtable discussion on "Maximizing the Development Impact of the Belt and Road Initiative".
The Belt and Road Initiative (BRI) is a development strategy proposed by the Chinese government that aims to promote development and deepen integration between China and the Asian, European, and African continents and adjacent areas through infrastructure development along former silk road corridors.
In his country statement, Secretary Diokno cited Nomura Research which had identified the Philippines as among one of the four asian economies to benefit the most from the initiative.
"Chinese Infrastructure aid to the Philippines will amount to 10.5% of its gross domestic product, the fourth largest next to Pakistan, Bangladesh and Malaysia," the Budget Chief shared.
"The initiative could not have come at a better time, with the Philippines undertaking the massive "Build, Build, Build" infrastructure program," Secretary Diokno said.
"For the past 50 years, infrastructure spending averaged a mere 2.6% of GDP. This administration plans ramp up infrastructure spending from 5.4% of GDP in 2017 to 7.3% in 2022," he added.
The Secretary cited the long haul Philippine National Railway (Manila to Bicol) as one of the projects that will receive Official Development Assistance from China.
(30)