Data on government spending indicate that disbursements soared by 15.5%, year-on-year, for the month of January 2018. Spending reached P228.7 billion in the said month driven by double-digit growth from all major expense items, namely Personnel Services (PS), Maintenance and Other Operating Expenses (MOOE), and Infrastructure and Other Capital Outlays. Infrastructure disbursements, in particular, paced government spending in the said month as it increased by 25.2% year-on-year.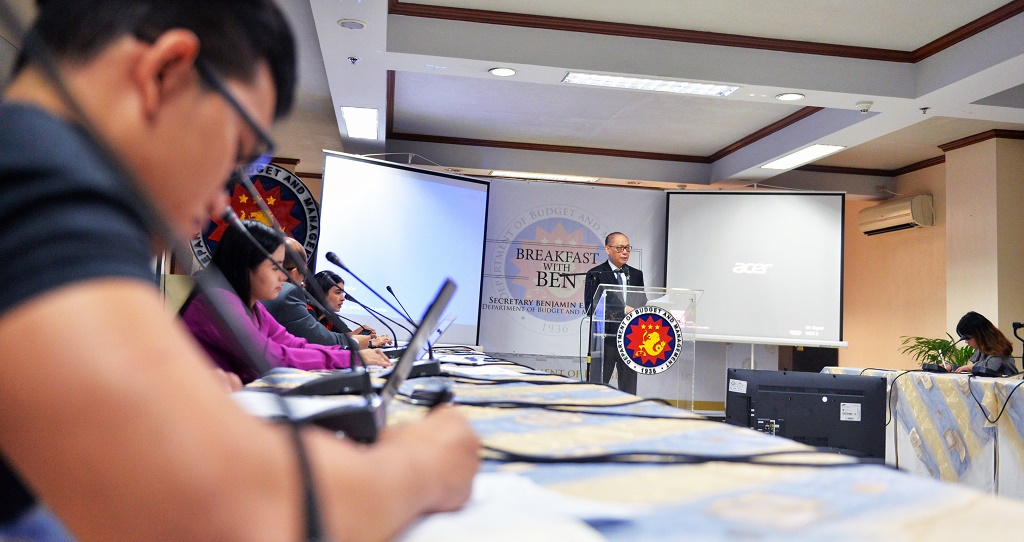 "The strong growth in government spending reflects the reforms we have been implementing in the Budget Department for the past two years," said Budget and Management Secretary Benjamin Diokno. "We have a P3.8 trillion National Budget for FY 2018 and we expect public spending to support our growth objective of 7% to 8% this year, especially with the ambitious Build Build Build Program," he added. "Ultimately, timely and efficient public spending should translate to improved socio-economic opportunities and outcomes for our people," the Budget chief elaborated.
Status of Allotment Releases
As of end-January 2018, 78.8% or P2.967 trillion of the P3.767 trillion obligation program has been released. This is an improvement from last year where only 65.7% of the P3.35 trillion budget was released in the same month. The quicker release of funds is attributed to the GAA-as-Allotment-Release Order policy of the DBM. This makes bulk of the funds available to the line agencies as early as the first working day of the year, enabling them to immediately execute their programs and projects.
Some P800.2 billion of the entire obligation program is still available to agencies, most of which are lodged in the Special Purpose Funds (SPFs). These program balances will be released to agencies upon submission of a special budget request supported by complete documentary requirements, as well as compliance to other conditions as may be specified in the FY 2018 General Appropriations Act (GAA).
Drivers of Spending Growth
Spending grew by 15.5% in January 2018, largely driven by disbursements for Infrastructure and Other Capital Outlays. Infrastructure spending reached P43.3 billion, surging by 25.2% year-on-year, in the month of January on account of completed projects by the Department of Public Works and Highways (e.g., construction of school buildings, flood control and mitigation projects, and Lahar control works in Central Luzon); and purchase of communication equipment as part of the Department of National Defense-Armed Forces of the Philippines (DND-AFP) modernization program.
Personnel Services spending registered at P61.9 billion, increasing by 22.4% year-on-year, primarily due to the higher base pay of military and uniformed personnel as well as the third tranche implementation of the salary adjustment for civilian government employees.
Meanwhile, maintenance expenses amounted to P34.1 billion, growing by 19.6% year-on-year, owing to the higher allocation for the social services sector this year.
(30)