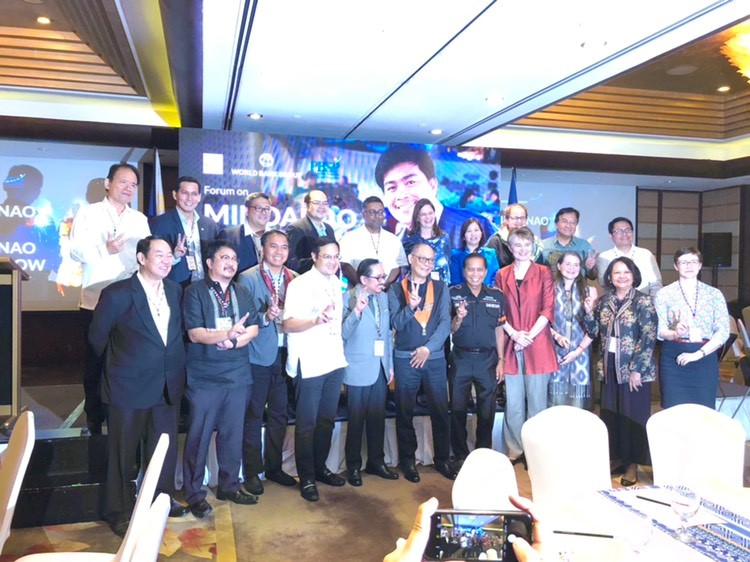 DBM Secretary Benjamin Diokno gave the keynote speech during the Mindanao Today, Mindanao Tomorrow Forum held yesterday at Marco Polo Hotel, Davao City.
The secretary began his address by discussing Mindanao's growth narrative. According to him, the regions with the biggest contribution to the country's GDP "are still concentrated in Luzon [with] NCR and the Greater Luzon area contribut[ing] more than two-thirds of our total output".
He noted, however, that Mindanao's contribution to the country's GDP has been "steadily rising" since 2010. He would then provide statistics to show worsening poverty in the region amid GDP growth.
"The share of Mindanao to the country's total number of poor families [and, similarly, poor individuals] is on an increasing trend, from 36.8% in 2006 to 40.4% in 2015," the Secretary shared.
In his speech, the Secretary discussed the administration's plans to ensure Mindanao's growth becomes "strong, sustainable and inclusive", starting with increasing Mindanao's share of the budget.
For the past ten years, the share of the budget for Mindanao has remained more or less around 13%, enjoying a considerable 2.5 increase in 2012 and then fluctuating again between 14 and 15%. This year, Mindanao's share of the budget has gone up to 17.9%.
Aa huge part of the increase in the share of the budget of Mindanao is accounted for by large infrastructure investments.
"Mindanao will receive at least 174 billion pesos or 33.8% worth of Capital Outlays for FY 2018," the budget chief said.
The Secretary also enumerated the major infrastructure projects being undertaken in the region, including the Mindanao Railway, the expansion of the Mindanao Logistics Infrastructure Network, road projects such as the Davao City By-Pass, East-West Lateral Road, and the Zamboanga City By-Pass, bridge projects such as the Panguil Bay Bridge and Pinguiaman Bridge, night rating of the Cotabato, Dipolog, Ozamis and Pagadian airports, and operations and maintenance improvements for Davao and Laguindingan airports.
Aside from infrastructure, the Secretary also discussed investments in social services and peace-building in the region.
In closing, the Secretary relayed the administration's "hope that by increasing our investments in infrastructure and human capital development, [we] can pump-prime Mindanao's economy so it can live up to its full potential".
The Mindanao Today, Mindanao Tomorrow Forum is jointly organized by the World Bank, Mindanao Development Authority

(30)