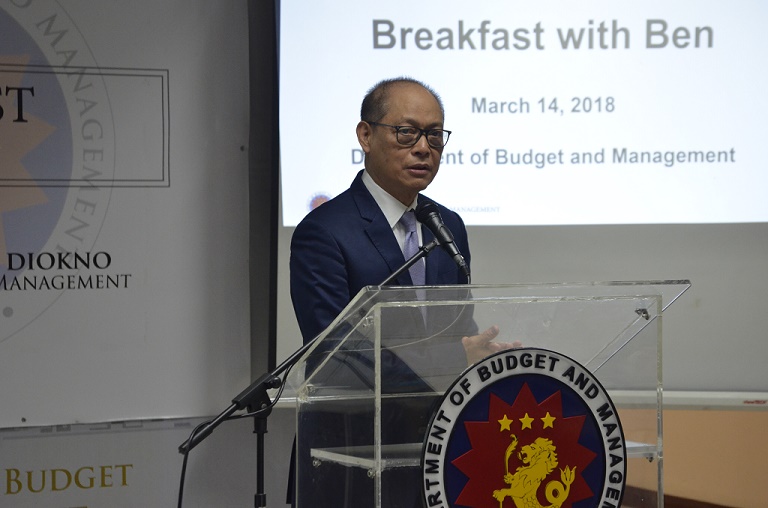 The proposed National Identification System has already been sponsored in the Senate, with Senator Panfilo Lacson delivering the bill's sponsorship message on Monday, March 12, at the Senate Session Hall.
Senate deliberations shall commence this week, and DBM Sec. Benjamin Diokno is hopeful that the bill will be passed into law as early as next week.
The corresponding house bill on the National ID System, HB 6221, has been approved by the Lower House on third and final reading last September 2017.
SB 1738, entitled, "An Act Establishing the Philippine Identification System" will establish a single national identification system referred to as the "Philippine Identification System" or the "PhilSys" for all citizens and resident aliens of the Philippines. This unified system would promote seamless delivery of service, improve the efficiency, transparency, and targeted delivery of public and social services, and enhance administrative governance.
In addition, the National ID is expected to reduce corruption, curtail bureaucratic red tape, avert fraudulent transactions and misrepresentations, strengthen financial inclusion, and promote ease of doing business.
Consequently, every Filipino and resident alien of the country shall be identified through the use of a unique and permanent PhilSys Number (PSN), which is randomly generated. It shall be the standard number assigned to each individual to be incorporated in all identification systems of government agencies.
National ID vs. UMID
Currently, the most harmonized identification system that the Philippines has is the Unified Multi-purpose ID or UMID, which is issued to the members of the Social Security System (SSS), Government Service Insurance System (GSIS), Philippine Health Insurance Corporation (PhilHealth), and the Home Development Mutual Fund (Pag-IBIG Fund).
However, the UMID only covers less than 20% of the population since the start of its implementation and enrollment process in 2010. Hence, the UMID is not enough to solve the inconvenience and unnecessary and costly redundancies of multiple government ID systems.
On issues of privacy
Indiscriminate data collection may pose risks to individual privacy. Such is the reason why privacy remains to be one of the main concerns surrounding the establishment of a national ID system.
As such, data to be collected by the Philippine Registry for the national ID shall be limited to demographic information such as: a) Name; b) Sex; c) Date of Birth; d) Place of Birth; and e) Address.
Other information such as Mobile Number and E-mail address of the cardholder are optional. Also, Biometrics information to be collected include facial image, full set of fingerprints, iris scan and if necessary, other identifiable features of an individual as may be determined.
Funding the National ID
For FY 2018, funding for the national ID system amounting to PhP 2 Billion has already been made available under the budget of the Philippine Statistics Authority, as provided in the General Appropriations Act.
****
For more information, visit www.dbm.gov.ph. For regular updates, follow the official Facebook and Twitter account of DBM: @DBMgovph.
(30)