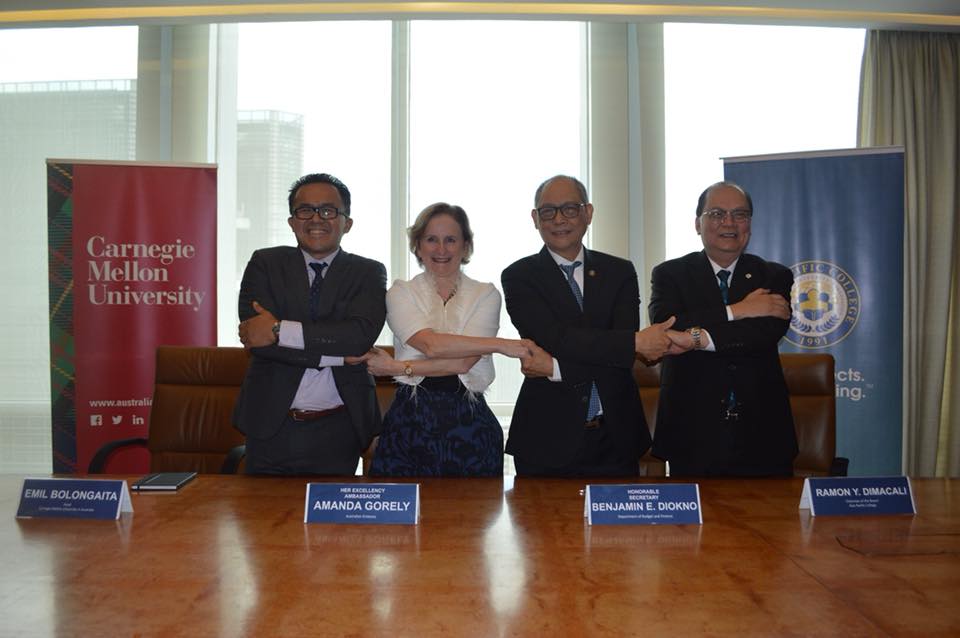 Setting its sights on becoming one of the best budget institutions in the world, the Department of Budget and Management (DBM) has partnered with globally- renowned Carnegie Mellon University-Australia (CMU-A) to offer DBM employees an opportunity to study two top-ranked postgraduate degrees offered by CMU-A, the Master of Science in Public Policy and Management (MSPPM) and the Master of Science in Information Technology (MSIT) programs.
The memorandum of agreement was signed by DBM Secretary Benjamin E. Diokno, CMU-A Head Prof. Emil Bolongaita, and Australian Ambassador Amanda Gorely on March 7, 2018 in Makati City.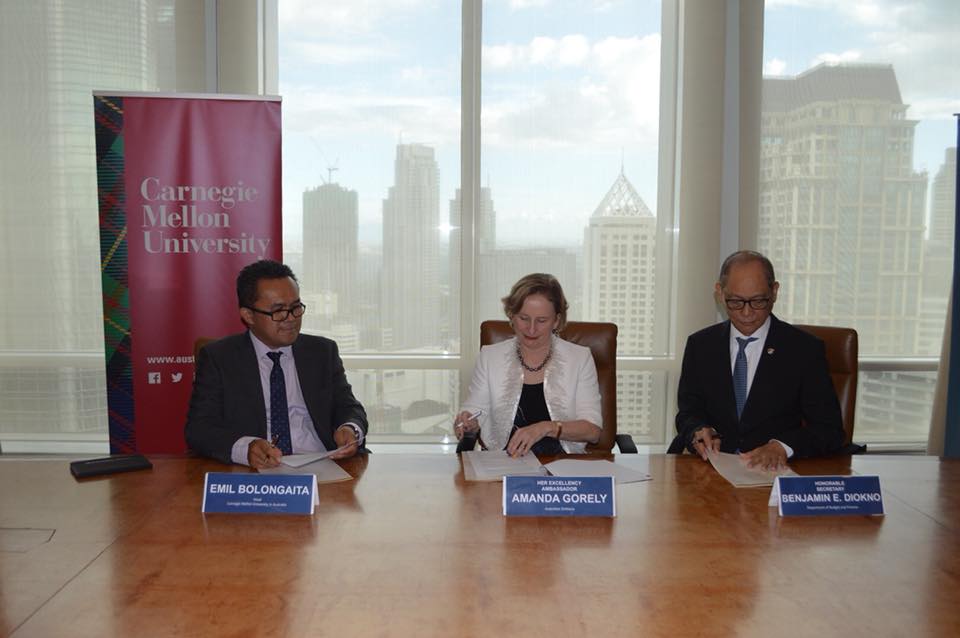 "We aim to be one of the world's top budget institutions that is run highly by competent personnel and sustained by an effective succession plan. We are making this possible by cooperating with various outstanding institutions such as the CMU-A," Sec. Diokno said.
CMU-A's Master of Science in Public Policy and Management (MSPPM) program with a concentration in Digital Transformation and Analytics equips professionals to better understand the generation of big data, its potential and limitations and using this data to generate evidence-based and predictive policy options, communicate those options, and be able to implement and evaluate them.
Meanwhile, the MSPPM with a focus in Managing Public-Private Partnerships is designed for professionals involved in designing and delivering PPPs. The program aims, among others, to identify the critical success factors for scoping and evaluating public infrastructure requiring private sector involvement, develop a deep understanding of the common elements in design of successful PPPs, and use effective communication techniques necessary to explain complex projects to a variety of stakeholders.
CMU-A will also offer Master of Science in Information Technology (MSIT) program with a concentration in Information Security, which focuses on the challenges of the changing intruder landscape and equips professionals with effective skills in risk management, information security, and data privacy. Graduates of this program are equipped to protect information and mitigate risks in the scaling of data-driven information across multiple domains and jurisdictions.
Lastly, MSIT-Business Intelligence and Data Analytics (BIDA) empowers professionals to develop cutting edge skills in IT management and data analytics, with a blended approach in how technology interacts with business processes, strategy, and policy. BIDA graduates are data scientists who can realize the potential and applications of big data to generate empirically grounded predictive alternatives for enhanced performance of enterprises.
DBM and CMU-A believe that participation of government employees in the MSPPM and MIST programs will be of immense benefit to the Philippine government. DBM personnel who will complete the MSPPM and MSIT programs will be expected to return to the Department with knowledge and skills that will substantially enhance the department's performance in policy, regulation, and service delivery. On the other hand, for CMU-A, the participation of DBM personnel in its programs will enrich the sharing of knowledge and experiences as they in turn impart lessons learned and best practices in the Philippines.
"We are grateful for this cooperation agreement, one that will steer DBM closer to its goal of global excellence," said Sec. Diokno.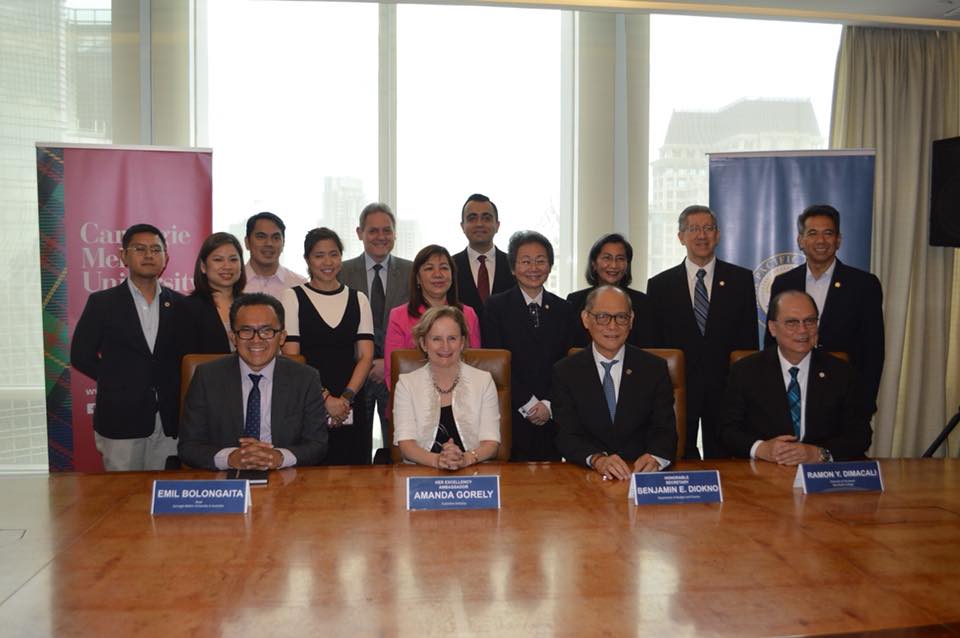 For more information, visit www.dbm.gov.ph. Follow @DBMgovph on Facebook and Twitter for updates.