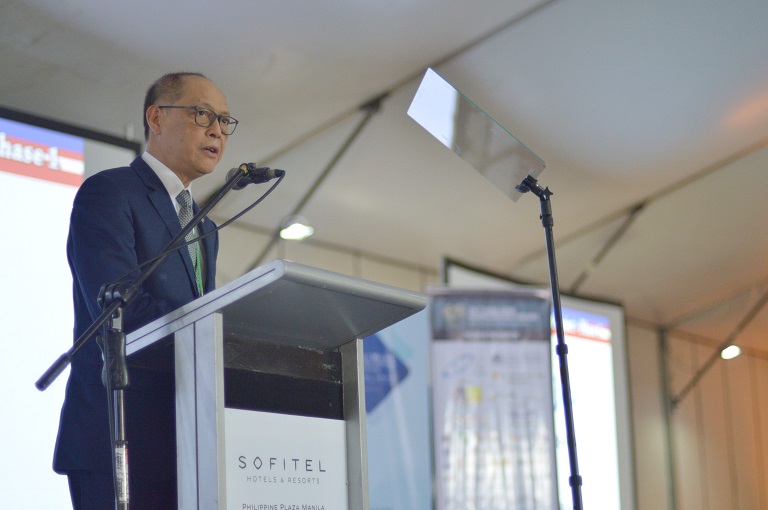 On January 18, 2018, Department of Budget and Management Secretary Benjamin Diokno discussed the Philippine infrastructure plans for 2018 and its financing strategies at the First Global Forum on Infrastructure Strategies held in Sofitel Hotel in Pasay City.
In his presentation, he highlighted the ambitious Build Build Build program as one of the top priorities of the Duterte Administration. "We will spend about $160 to $180 billion in public infrastructure for the entire six years of the administration to make up for the government's under investment in roads, railways, airports, seaports, and other infrastructure facilities," he said.
He also discussed the financing program of the government to usher in the "Golden Age of Infrastructure in the Philippines".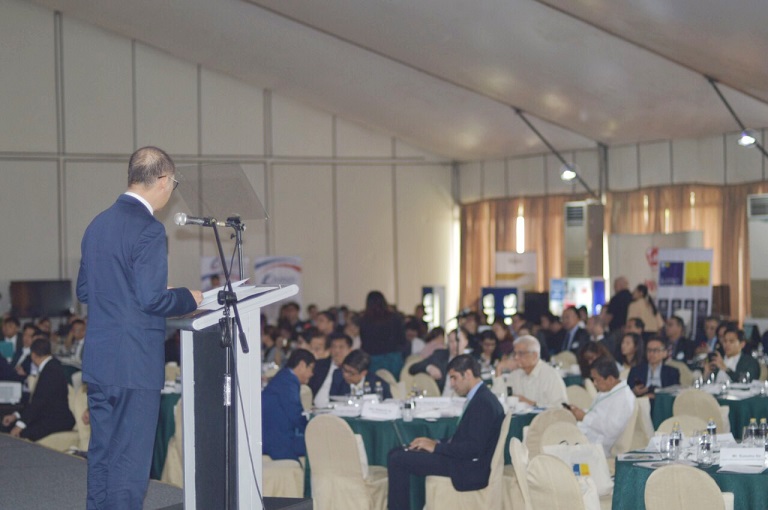 "For Fiscal Year 2018, infrastructure spending is pegged at PhP1.1 Trillion, equivalent to 6.3% of GDP and is higher by 27.9% compared to the 2017 budget," Secretary Diokno said.
Infrastructure spending will be ramped up, reaching as much as 7.3 percent of GDP in 2022.
The government allotted the second largest budget to economic services at PhP 1.154 trillion for a 25% year-on- year increase. The Department of Public Works and Highways (DPWH) and Department of Transportation (DOTr) got some of the biggest increase in the 2018 national budget to help sustain Build Build Build program.
"The budget of the DPWH grew by 40.3% from PhP 454.7 Billion in 2017 to PhP 637.9 Billion in 2018. Meanwhile, the budget of the DOTr grew by 24.4%, from PhP 53.3 Billion in 2017 to PhP 66.3 Billion in 2018," Secretary Diokno said.
He also presented two of the major infrastructure projects of the Administration for 2018 - Metro Manila Subway Project and Clark International Airport Expansion Project.
The Metro Manila Subway Project, which is expected to start its implementation as early as third quarter of 2018, will be financed through the Japanese Official Development Assistance (ODA).
"This project will cost around PhP 355.6 Billion. The DOTr will be working closely with the Japan International Cooperation Agency (JICA) in ensuring that the project will be built with the technology that is at par with the standards of Tokyo-based railway systems," he added.
The PhP9.4 Billion Clark International Airport Expansion Project, on the other hand, involves the construction of a new passenger terminal building to accommodate 8 million passengers annually.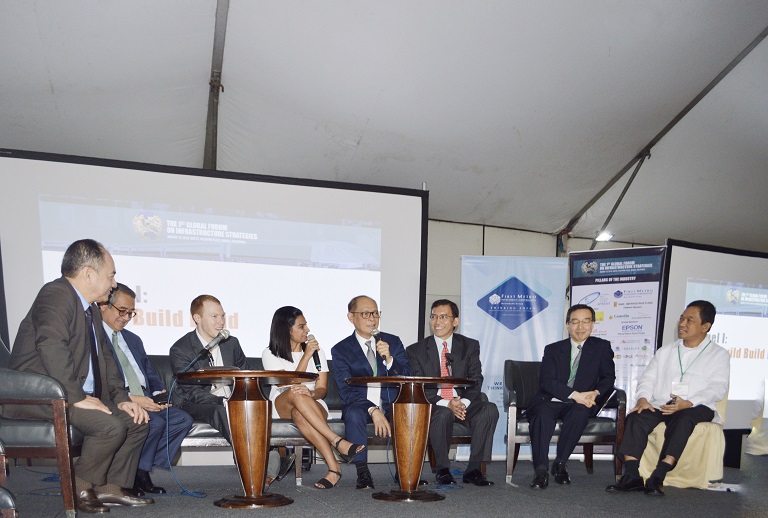 Besides his presentation, Secretary Diokno also participated in the panel discussion moderated by Ms. Bhavna Suresh Chathambeth of the Lamudi Philippines, Inc. He was joined by NEDA Undersecretary Rolando Tungpalan, Chief Representative of JICA Philippines Mr. Susumu Ito, ING Bank N.V. Country Manager Mr. Hans Sicat, KMC Savills Mr. Michael McCullough, First Metro Investment Corp. Chairman Mr. Francisco Sebastian and PSE President & Chief Executive Officer Mr. Ramon Monzon in the panel discussion.
For more information on the Department of Budget and Management, visit: www.dbm.gov.ph and follow @DBMgovph on Facebook and Twitter.