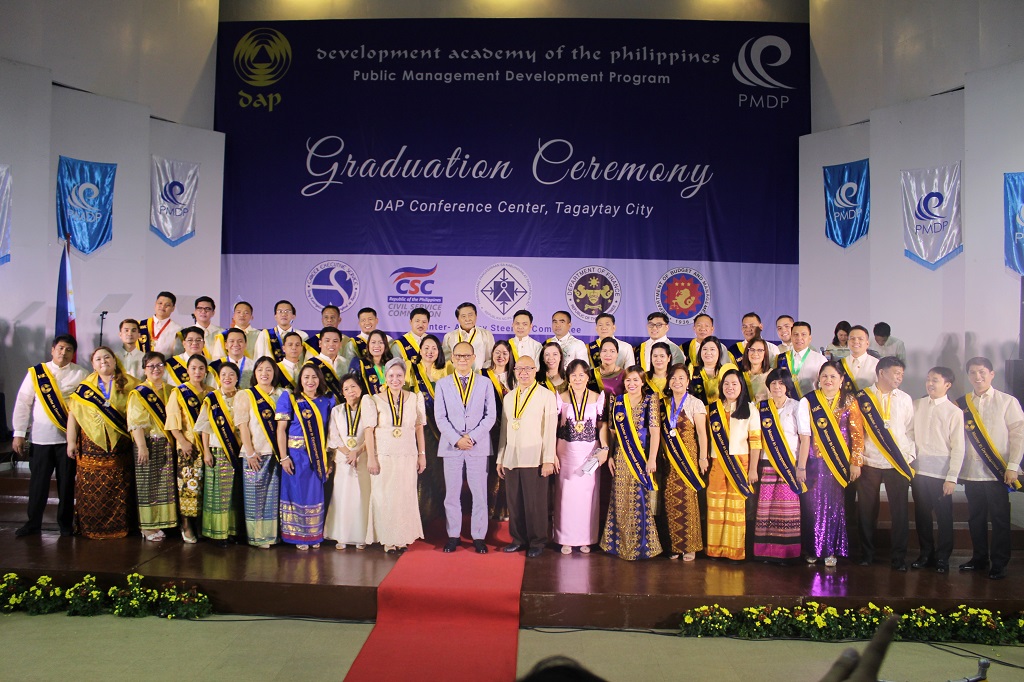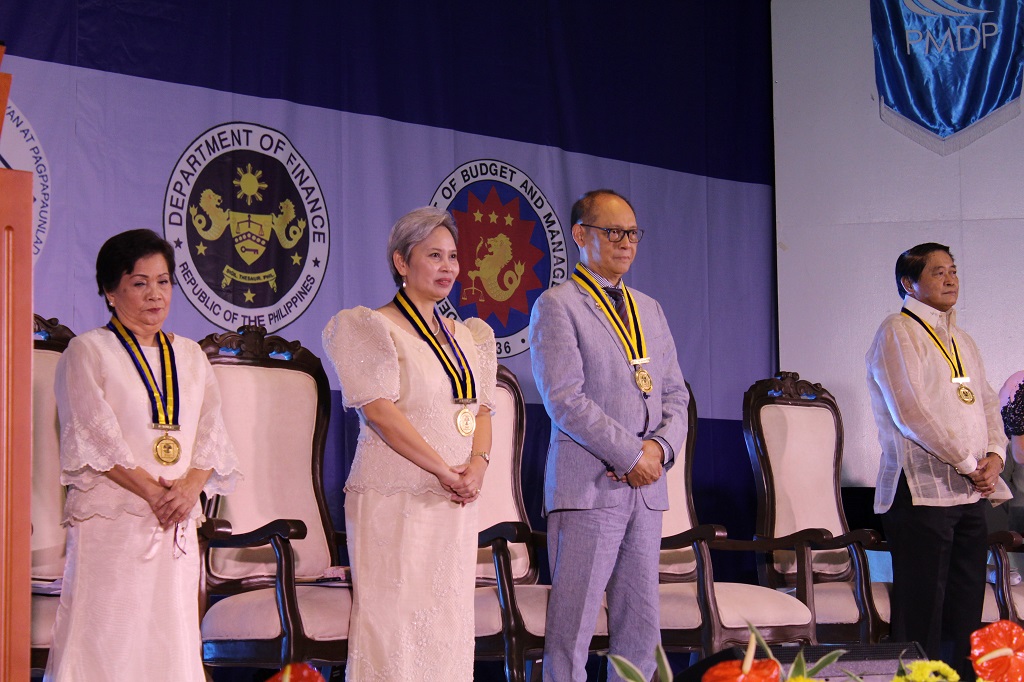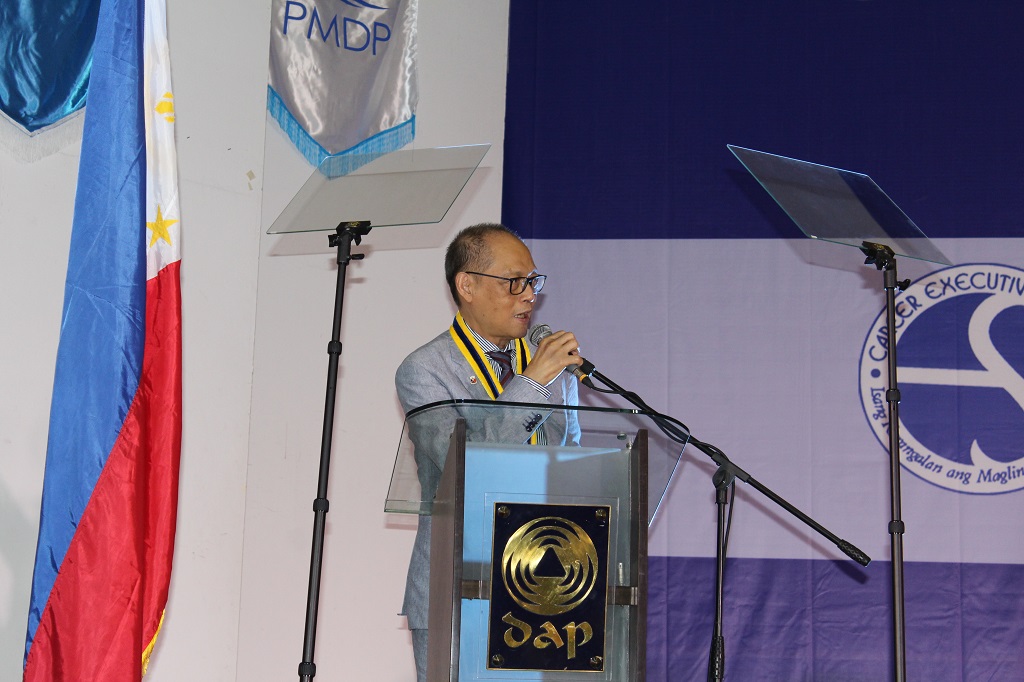 "Push forward knowing that the work you do, the inconveniences of the day to day, will result to improvements in the lives of so many more people." – Sec. Ben Diokno
On October 6, Friday, another batch of government employees completed the intense 11-month Public Management Development Program (PMDP) conducted by the Development Academy of the Philippines (DAP).
The batch of students, composed of middle managers from various government agencies, was "the first to graduate with all members conferred with a Master in Development Management, the highest academic distinction that can be achieved from the program."
The graduation ceremony was held at the DAP Conference Center in Tagaytay City, with Secretary Benjamin Diokno of the Department of Budget and Management as keynote speaker.
In his message to the graduates, Sec. Diokno, who is also a member of the PMDP Steering Committee, congratulated the graduates for another milestone achieved in their career in public service. He emphasized that, beyond having the technical capacity, a PDMP graduate must also have "the soft skills to inspire people to perform to the best of their abilities."
"Being a manager does not end with the X's and O's of your respective Departments, but also requires having effective communication, conflict management, and leadership attributes," said Sec. Diokno.
"We need government workers who have the technical know-how to get things done, yet possess the traits of an ideal civil servant such as integrity, humility, and the passion for public service," he added.
The Middle Managers Class curriculum of the Public Management Development Program is designed for section to division chiefs who are "intelligent, driven, dynamic, open to learning and show promise of assuming bigger responsibilities in the bureaucracy." (www.dap.edu.ph) The Program includes five months of Residential Sessions and a "Sensing Journey," followed by six months of conceptualization to implementation of a Re-Entry Project. The Program is part of the government's effort to develop public leaders who possess competence, integrity, and commitment to public service.
For more information, visit www.dbm.gov.ph, or follow @DBMgovph on Facebook and Twitter for updates.