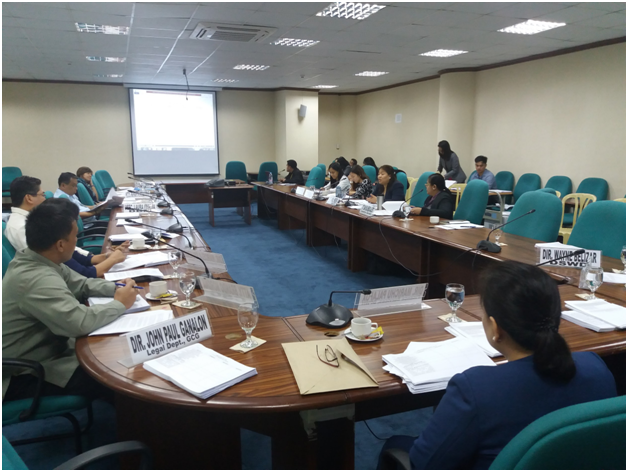 On September 25, Monday, the Senate technical working group (TWG) on the Budget Reform Bill convened for the first time to discuss pertinent issues regarding the budget reform proposal. The draft legislation (SB 1450) intends to institutionalize reforms in the budgetary process to secure efficient and accountable utilization of public resources. The meeting was attended by representatives from oversight agencies (e.g. DBM, COA, and BTr), implementing agencies (e.g. DSWD, DPWH, DOH), as well as civil society organizations in their efforts to sharpen the provisions of the bill.
Among the pertinent features of the reform bill is the shift from a multi-year obligation budget to an annual cash-based budget. The common budgetary practice in the Philippines is to allow appropriations and obligations until the next fiscal year, extending the validity of funds to two years. This has led to slow budget utilization on the part of line agencies.
The Budget Reform Bill then mandates an annual cash-based budget to promote the disciplined execution of the budget. On top of limiting the lifespan of appropriations, it will also enforce a cash-based rather than an obligation-based budget. Obligations are intentions, not expenditures. Hence, a cash-based budget will more accurately reflect the annual development plan of the government.
Beyond efficiency measures, the Budget Reform Bill will also ensure that future national budgets will be fully compliant with the laws governing public finance, especially the landmark Supreme Court decisions on the Disbursement Acceleration Program (DAP) and the Priority Development Assistance Fund (PDAF).
At the Senate, the Budget Reform Bill was filed by Committee on Finance Chairperson, Sen. Loren Legarda, on May 11, 2017. A committee hearing was conducted under the same committee on August 7, 2017 prior to the TWG meeting yesterday.
A counterpart measure has also been filed at the House of Representatives by House Appropriations Committee Chairperson, Hon. Karlo Alexei Nograles, on May 9, 2017.
The Budget Reform Bill will modernize the budgetary practices of the Philippines as it will promote disciplined execution of the budget, citizens' participation, transparency, and accountability. It is among the priority bills identified by the Legislative-Executive Development Advisory Council (LEDAC).