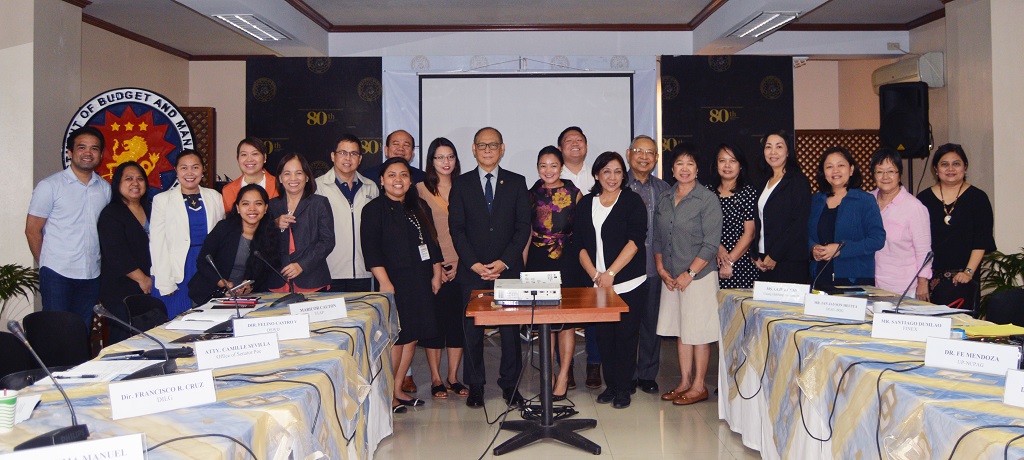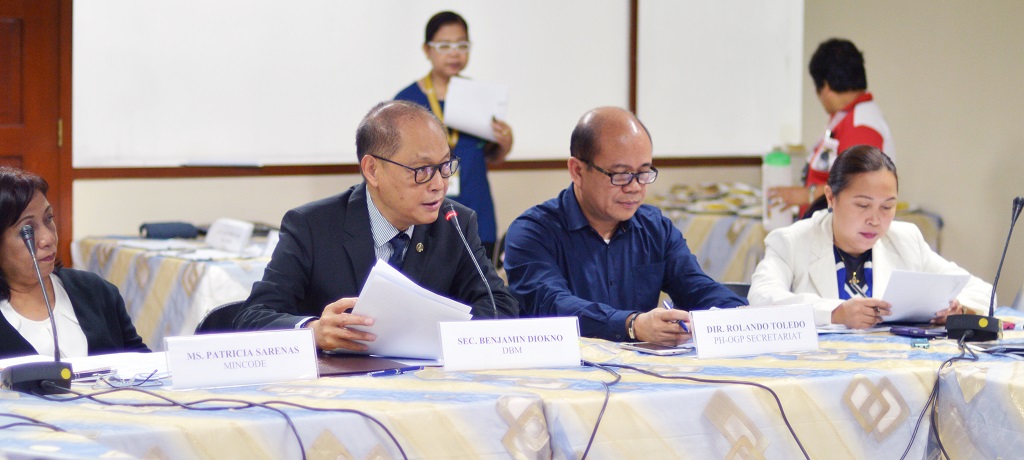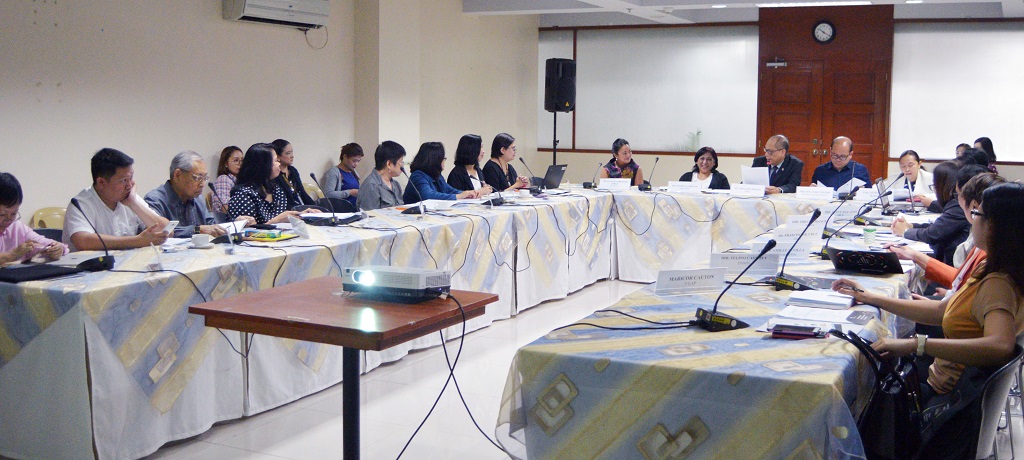 The Philippine Open Government Partnership (PH-OGP) Steering Committee assembled on September 22, 2017 to evaluate the past two year's work, achievements, and challenges, and discuss updates on the workplan and the PH-OGP's role in the newly created Participatory Governance Cluster of the Cabinet.
Held at the Department of Budget and Management (DBM) Executive Lounge, the Steering Committee Meeting was attended by officials from the Office of the Cabinet Secretary, NEDA, DSWD, DILG, Senate, and representatives from various civil and academic organizations such as Union of Local Authorities of the Philippines (ULAP), Budget Advocacy Group (BAG), Mindanao Coalition of Development NGO Networks (MINCODE), Public Services Labor Independent Confederation (PSLINK), De La Salle University Jesse Robredo Institute of Governance (DLSU-JRIG), University of the Philippines National College of Public Administration and Governance (UP NCPAG), Financial Executives of the Philippines (FINEX), UnangHakbang Foundation, Coalition for Bicol Development, and KaabagsaSugbo.
The meeting was organized by the DBM, the PH-OGP Secretariat, headed by PH-OGP ChairSecretary Benjamin E. Diokno.
In his opening remarks, Sec. Diokno gladly relayed to the attendees the recognition of one of the Philippines' Open Government commitments, the Citizen Participatory Audition of the Commission on Audit (COA), which received the Special Mention Award from the Jury of the Global Initiative for Fiscal Transparency (GIFT) Awards 2017. The Budget Chief also congratulated the attendees for the successful launching of the PH-OGP National Action Plan 2015-2017 as a high-level side-event of the Philippines' chairmanship of the ASEAN.
Eight (8) newly elected representatives from the Non-Government Sector of the PH-OGP Steering Committee and three (3) new members of the PH-OGP Non-Government Secretariat were also welcomed by the assembly at the meeting.
For more information, visit www.dbm.gov.ph, or follow @DBMgovph on Facebook and Twitter for updates.