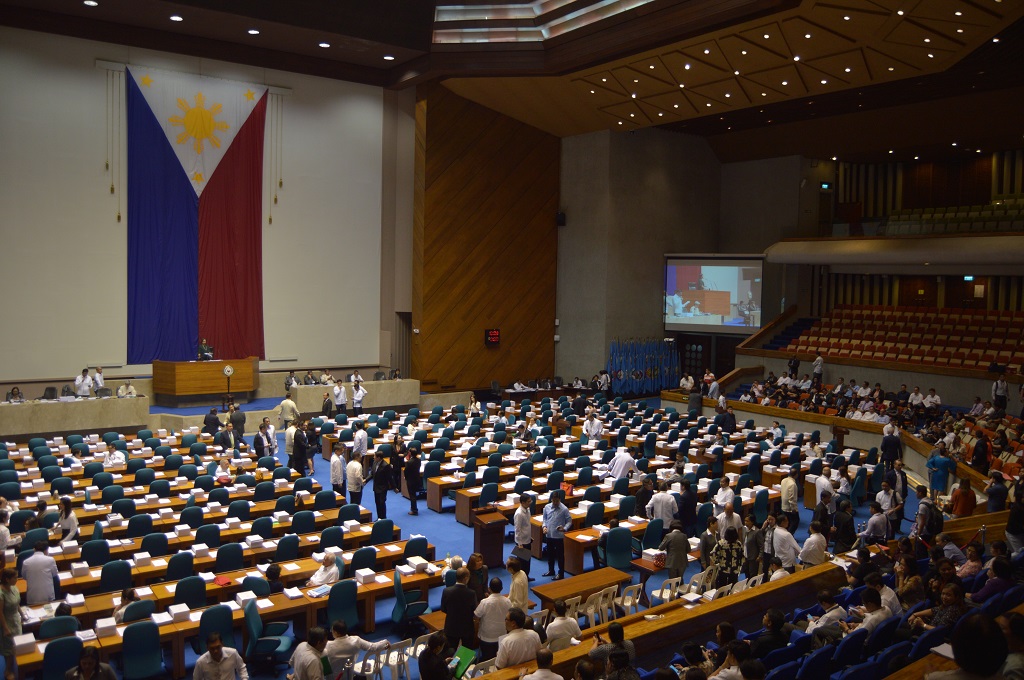 On September 4, 2017, the House of Representatives began the plenary deliberations for the 2018 National Budget as a preliminary step in passing into law the General Appropriations Bill (HB 6215). Appropriations Committee Chairperson Hon. Karlo Alexei Nograles delivered his sponsorship speech for the 2018 spending plan, citing its role in realizing a "matatag, maginhawa at panatag na buhay para sa bawat Pilipino".
Following the theme, "A Budget that reforms and transforms", he mentioned that the 2018 National Budget is anchored on five core principles: (1) it follows credible and disciplined fiscal policy, (2) it is dedicated towards equitable progress and social order, (3) it is reflective of our policies, (4) it strengthens accountability and transparency, and (5) it enhances our partnerships with LGUs.
Amounting to P3.767 Trillion, the 2018 Budget was crafted to finance the government's most urgent priority programs. Rep. Karlo Alexei Nograles also highlighted that the National Budget shall aid in reducing poverty and inequality, maintaining foundations for sustainable development, increasing our growth potential, and enhancing governance.
The P3.767 Trillion budget comprises 21.6% of the projected gross domestic product (GDP) for 2018. In addition, the proposed budget is a 12.4% increase from the 2017 budget of P3.35 trillion. In line with the Duterte administration's development objectives, the largest allocations will go to the education sector and the infrastructure development program, dubbed 'Build, Build, Build'.
A total of P691.1 billion make up the combined budgets of the Department of Education (DepED) with P613.1 Billion, the Commission on Higher Education (CHED) with P13.5 Billion, and State Universities and Colleges (SUCs) with P64.6 Billion. The sizeable budget for education shall be used to finance the construction of 47,000 classrooms, reparation and rehabilitation of 18,000 classrooms, procurement of 84,781 school seats, creation of 81,100 teaching positions, and the provision of additional assistance and subsidies to students and teachers.
Also, the education budget shall be used for the Unified Financial Assistance System (UniFAST) and the PHP 4.8 Billion Tulong Dunong Program.
Meanwhile, P1.097 Trillion has been set aside to support the 'Build, Build, Build' Program. This amount is an increase of 27.8% from its 2017 adjusted level of P858.1 billion. The allocation puts the infrastructure budget at 6.3 percent of GDP next year in line with the administration's emphasis on infrastructure development.
The 2018 National Budget, being a concrete manifestation of the policies and programs of the Duterte Administration, is expected to support the government's objectives of pushing the Philippine economy to upper-middle income status and reducing poverty to 14 percent by 2022.
For more information, visit www.dbm.gov.ph, or follow @DBMgovph on Facebook and Twitter for regular updates.