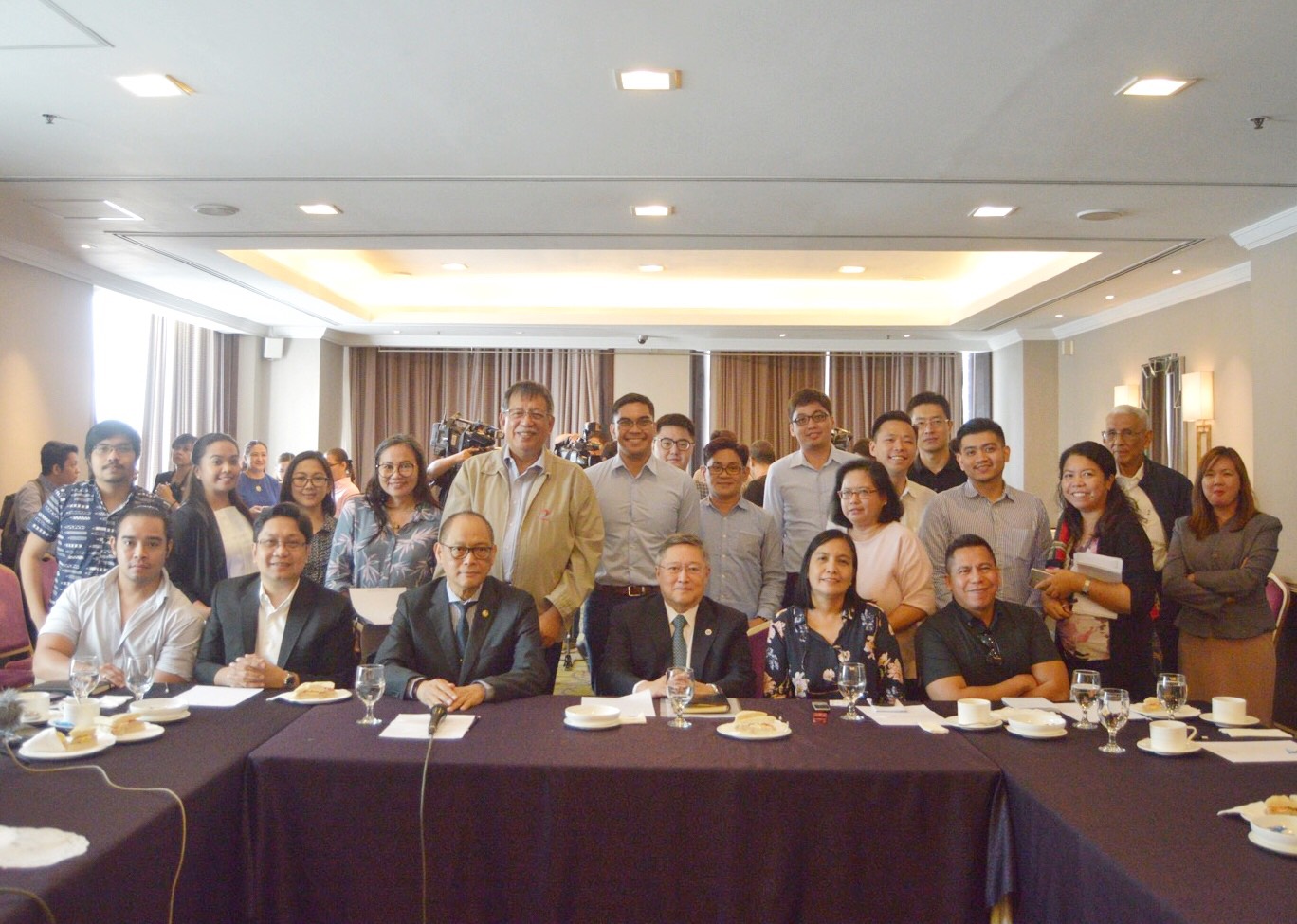 DBM Sec. Diokno, DOF Sec. Dominguez and DOTr Usec. Chavez with the members of the Foreign Correspondents Association of the Philippines
DBM Secretary Benjamin Diokno, DOF Secretary Carlos Dominguez and DOTr Undersecretary Cesar Chavez shared to foreign media the grand plan the Duterte Administration in a forum held on August 22, 2017, in Diamond Hotel in Pasay City.
The said forum was organized by the Foreign Correspondents Association of the Philippines (FOCAP) Forum headed by the FOCAP President Ellen Cruz.
Highlights of the forum included some of the priorities of the Duterte adminstration such as infrastructure, peace talks, and the recently passed RA 10931 or Universal Access to Quality Tertiary Education Act.
For infrastructure, the timeline of the railway projects, one of which is the Metro Manila Subway Project, have been discussed. The subway is expected to begin construction early next year, and would take 7 to 12 years to complete.
The administration is also keen on maintaining peaceful relations with our neighbor countries such as Japan, South Korea, and China. In fact, total commitments already equal USD 18 Billion.
In terms of the management of the Marawi crisis and its aftermath, Sec. Diokno emphasized that PHP 5 Billion has been set aside for Marawi this year. Another PHP 10 Billion is allocated for the following year, as the rebuilding of the city is a multi-year project.
For the free education policy, a working group was already formed to prepare the IRR pertinent to its implementation. Specifically, an estimated PHP 50 Billion is needed for its pilot year. A nationwide exam to screen incoming college students is also being planned, in relation to the policy.
On PPP, Sec. Diokno said there will be major changes in the modality.
"1. We prefer hybrid type. 2. We do not favor the old arrangement. We do not choose contractors who can offer the highest premium. This is taxation without representation. 3. We entertain unsolicited proposals, subject to Swiss challenge," he said.