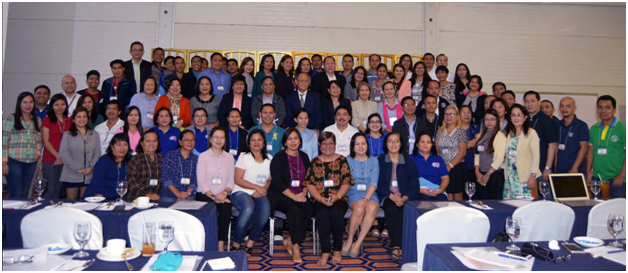 On July 25, DBM Secretary Benjamin E. Diokno graced the 13th annual Depot Assessment of the Procurement Service at Midas Hotel Pasay City.
An attached agency of the DBM, the Procurement Service (PS) is tasked with buying commonly required supplies and equipment for the whole of government.
During his Opening Remarks, the Secretary emphasized the contribution of the depots to the entire procurement process.
"Government agencies in the regions no longer need to bid out the procurement of supplies because they are made available in the depots, at prices lower than provincial open market prices and close to what agencies enjoy in Metro Manila. This practice translates to savings and efficiency [...] Sales from the operations of depots have translated into valuable income for the Procurement Service."
The budget chief also congratulated the PS for its strong performance as a Procurement Agent for the Police, Military, Transportation Department and other agencies, and handling complex procurement for foreign-funded projects.
As a conclusion, the Secretary invited the PS to discuss the challenges they have been experiencing in fulfilling their mandate.
"Cooperation, collaboration and coordination should guide this strategic planning exercise. At the end of the day you should all be able to visualize what needs to be done for the Procurement Service."
After his speech, the Secretary was joined by members of the Procurement Service Main Office, LGU units, and regional units for a Photo Op.
Secretary Diokno is the Chairperson of the Government Procurement Policy Board (GPPB) which gives policy direction to the PS.