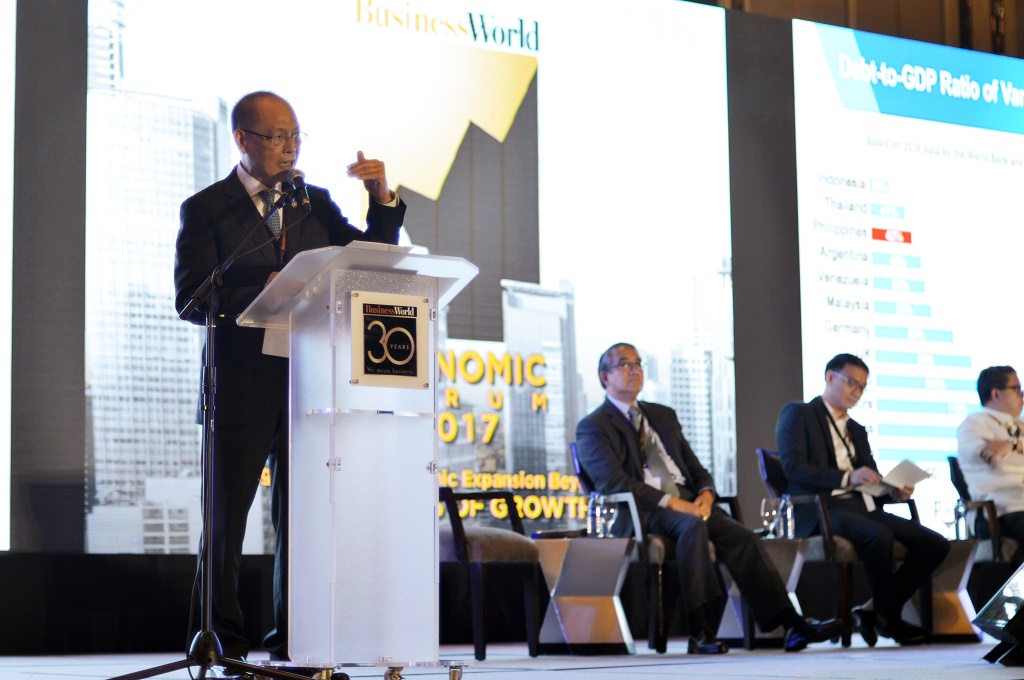 Secretary Benjamin E. Diokno of the Department of Budget and Management (DBM) presented the Duterte administration's financial strategy for the government's aggressive infrastructure program, "Build, Build, Build," at the BusinessWorld Economic Forum on May 19.
The said forum, held in Shangri-La at the Fort, Manila, gathered business and financial executives, economists, bankers, entrepreneurs, and senior government officials to discuss the primary drivers of economic growth in the Philippines, particularly the planned infrastructure build-up under the Duterte Administration.
For his part, Secretary Diokno explained how the ambitious infrastructure program will be financed by the government. He mentioned the expansionary fiscal policy in the medium-term to raise additional resources for the infrastructure build-up.
"First, the economic managers have decided to pursue an expansionary fiscal strategy: the planned deficit was increased from 2 to 3 percent of GDP during the entire term of the Duterte administration," said Diokno.
He added that the "[government] plan[s] to borrow money to finance the deficit – 80 percent from domestic sources, and 20 percent from foreign sources".
More so, the Budget Secretary pointed to the role of the Comprehensive Tax Reform Package being pushed by the Department of Finance (DOF) to fund the infrastructure program.
"[O]ur borrowings will be complemented by higher revenue effort resulting from tax policy and tax administration reforms. This brings to the fore the Comprehensive Tax Reform Package (CTRP) being proposed by the Department of Finance," said the DBM Secretary.
He also briefly discussed implementation reforms that the DBM has put in place to expedite spending on public infrastructure. For instance, the link between planning and budgeting will be strengthened by identifying "shovel-ready" projects, while technology will be leveraged for improved project monitoring and transparency.
These policies and reforms are intended to realize the "Golden Age of Infrastructure" in the Philippines where P8 to P9 trillion will be spent on public infrastructure between 2017 to 2022. Likewise, infrastructure spending as a share of GDP is projected to rise from 5.3 percent in 2017 to 7.4 percent by 2022.
Aside from DBM Secretary Benjamin Diokno, NEDA Director-General Ernesto Pernia and BSP Deputy Governor Diwa Guinigundo also represented the economic cluster of the government. They were joined by DPWH Secretary Mark Villar and DOTr Secretary Arthur Tugade. For 2017, the government aims to achieve a Gross Domestic Product (GDP) growth rate of 6.5 to 7.5 percent.