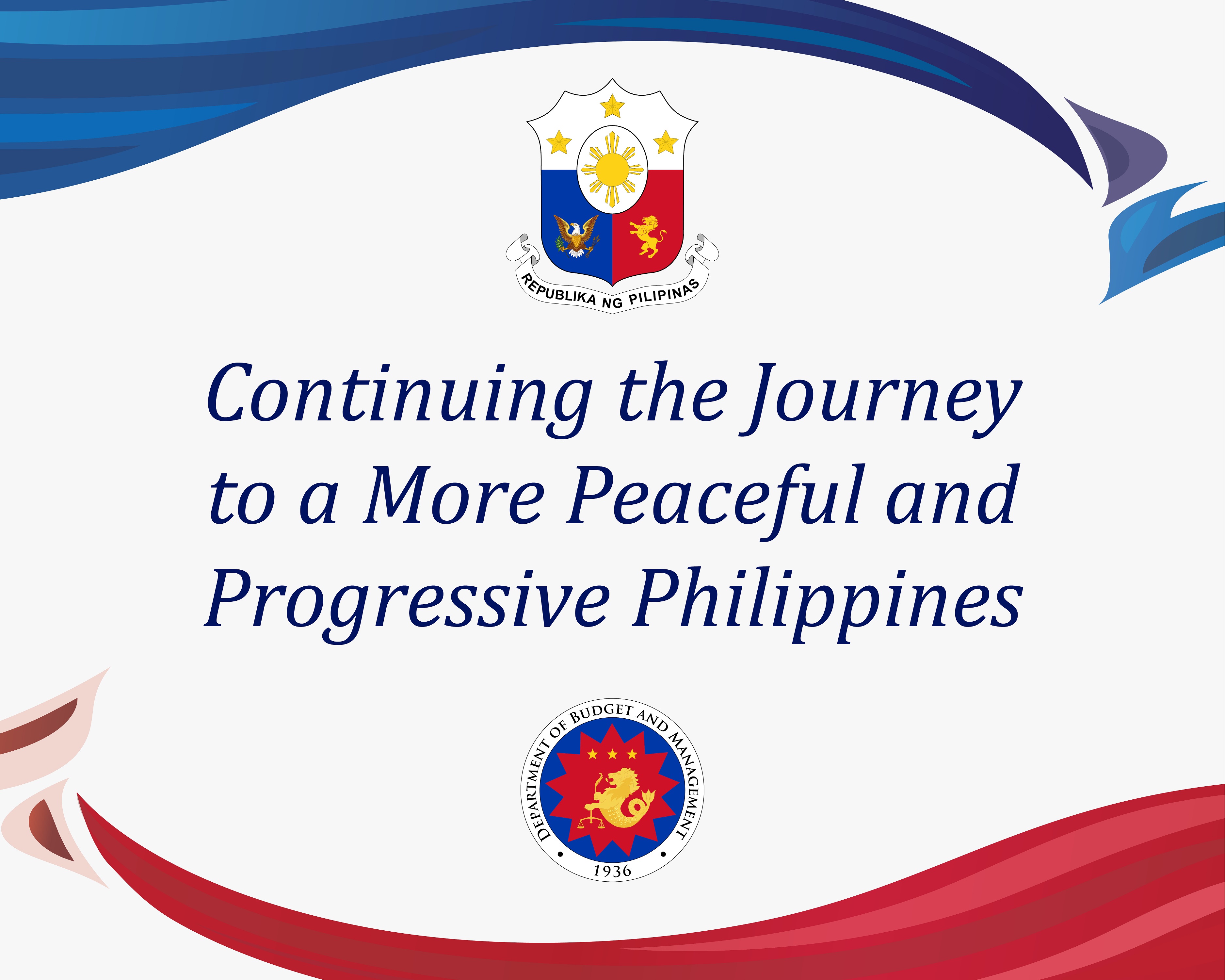 In view of the President's approval of the PhP4.1 trillion FY 2020 Budget, the DBM will be finalizing the FY 2020 National Expenditure Program (NEP) and other budget documents for submission to Congress before the 30-day Constitutional deadline, which will fall on August 21, 2019.
During the 40th Cabinet meeting held last August 5, 2019, the Cabinet members and, ultimately, the President approved the proposed PhP4.1 trillion FY 2020 Budget.
The FY 2020 Budget aims to respond to the needs of the Filipino people, embody the hopes and dreams of every citizen, and realize the promises that were made by the Administration. It will sustain the tremendous progress that the Philippines has made as a nation, hence the theme "Continuing the Journey to a More Peaceful and Progressive Philippines".
The theme is consistent with the Administration's goal of becoming a middle-income country where no one lacks opportunities. Every peso of the proposed PhP4.1 trillion FY 2020 Budget went through numerous levels of scrutiny and approval, and budget hearings and consultations with the agencies. Every step of the budget process keeps in mind the objective of lifting millions of Filipinos out of poverty and creating opportunities for them.
(30)
For inquiries, further questions and requests for interview, please contact Hazel Intia.
Email:

This email address is being protected from spambots. You need JavaScript enabled to view it.


Telephone: (+632)-657-3300 local 2601