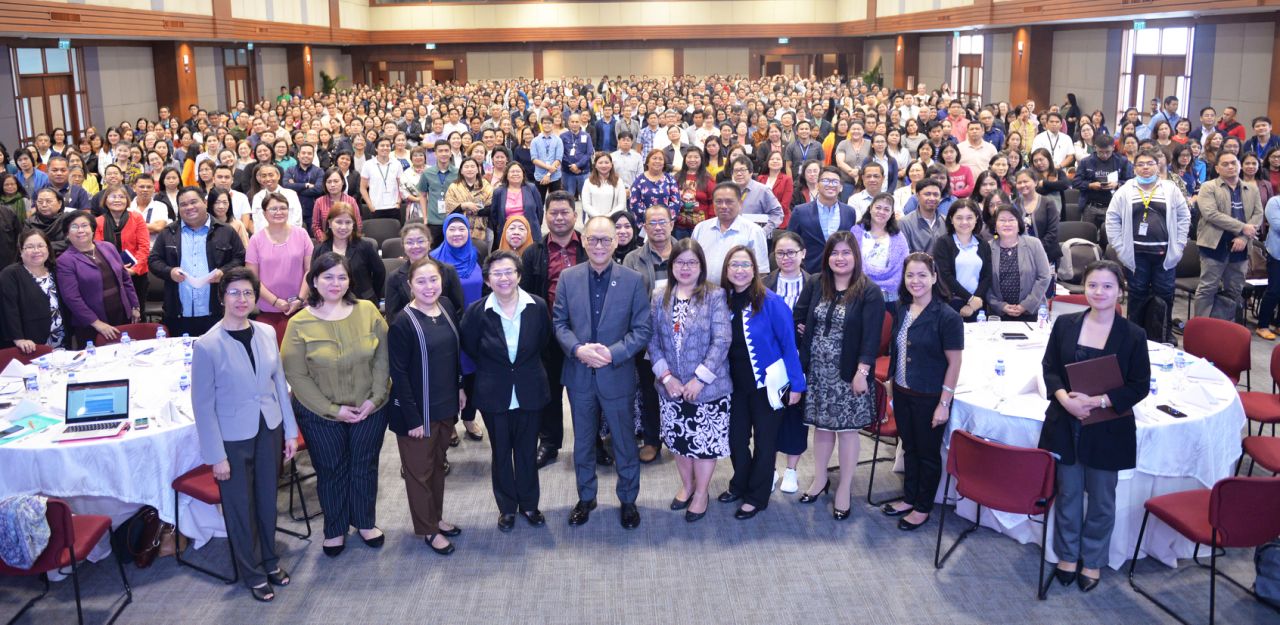 Secretary Diokno with DBM senior officials and representatives from various National Government Agencies in attendance at the annual Budget Forum event of the DBM
The Department of Budget and Management (DBM) gathered representatives from its Central and Regional Offices, National Government Agencies (NGAs), and Government –owned and/or –controlled Corporations (GOCCs) in a forum on Budget Preparation and Execution on January 24-25, 2018 at the Philippine International Convention Center in Pasay City.
Unlike past Budget Fora where the guidelines for the formulation and submission of agency budget proposals were discussed with the issuance of a Budget Call, this year's Forum was different. The DBM has yet to issue the Budget Call for FY 2020, which will be available once the FY 2019 Budget is enacted. It conducted the forum nonetheless to remind the agencies to start the preparation of their respective FY 2020 budget proposals.
As such, key discussions revolved around the guidelines in the preparation of Tier 1 and Tier 2 budget proposals for Personnel Services, Maintenance and Other Operating Expenses, and Capital Outlays, and the Budget Preparation Calendar.
The implications of a reenacted budget on the following were also discussed: 1) public financial management; 2) implementation of the national government's programs, activities, and projects; and 3) awarding of contracts undertaken through early procurement activities.
Meanwhile, in his opening speech, Secretary Benjamin E. Diokno emphasized the importance of the Budget in the performance of government responsibilities.
"It gives essence to the agenda of any administration. Without it, there can be no concrete means to achieve our national development goals," Secretary Diokno explained.
For this, Secretary Diokno assured the participants that the DBM will provide utmost support to agencies in preparing their budget proposals, and ensure that these reflect their mandates and the Duterte Administration's policies.
Said policies include the 0+10-Point Socioeconomic Agenda, the Philippine Development Plan (PDP), and the priority programs and projects included in the 2017-2022 Public Investment Program (PIP).
(30)
For inquiries, further questions and requests for interview, please contact Marianne Ongjuco:
Email:

This email address is being protected from spambots. You need JavaScript enabled to view it.


Telephone: (+632)-735-4847