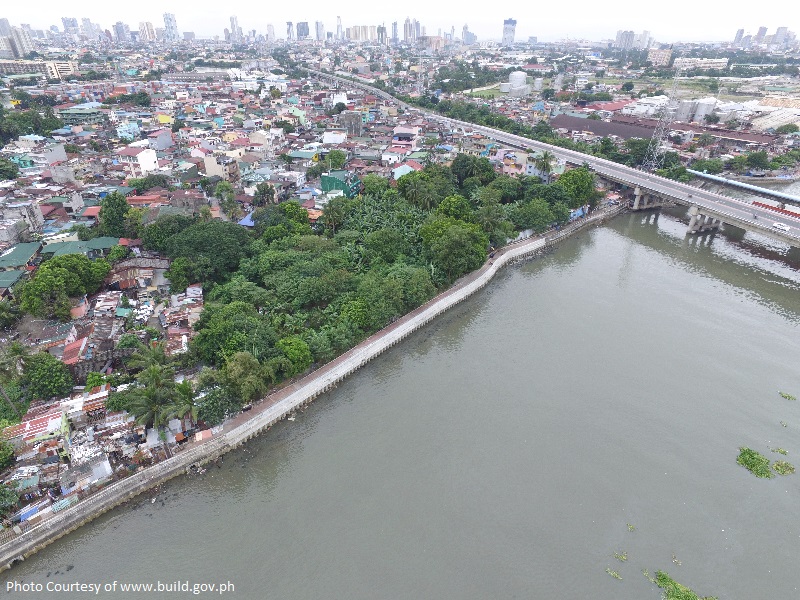 The Department of Budget and Management expressly denies the facilitation of a "fund scam" in the Flood Mitigation Structures and Drainage Systems program of the Department of Public Works and Highways.
In a hearing by the House Committee on Rules, Committee Chairperson and House Majority Leader Congressman Rolando Andaya, Jr. cited an amount of P332 billion allocated for "non-existent" flood control projects. This purportedly comprises P213 billion worth of appropriations in 2017 and 2018 and the proposed allocation of P119 billion for 2019.
The DBM believes that citing these amounts to present a picture of a "flood control scam" facilitated by the DBM is irresponsible and misleading.
First, the amount representing the proposed allocation for FY 2019 cannot be accounted for yet. There are no existing projects for 2019 as the 2019 budget has yet to be legislated, much less implemented.
Second, the amounts allocated in the FY 2017 and 2018 GAA were reviewed, amended, and approved by both Houses of Congress before approval of the President.
The DBM would also like to refute claims that it has allocated funds with preferential treatment to certain areas or districts.
The DBM has no hand in determining the projects that should be implemented and in which areas or districts. This is the job of the implementing agency; in this case, the DPWH.
There are technical requirements set by the DPWH that need to be satisfied for projects to be considered for inclusion in their project listing. In the case of flood control works, the requirements are listed in DPWH Department Order No. 23, s. of 2015.
Even then, the DBM is not privy to the specific project listing for the projects under each program and region during budget preparation. The agency budget proposal submitted by the DPWH will only present their target allocation for the upcoming fiscal year by program (i.e. roads, bridges) and total allocation per region. The DBM evaluates each program based on the program's budget utilization rates in previous years.
(30)
For inquiries, further questions and requests for interview, please contact Marianne Ongjuco:
Email:

This email address is being protected from spambots. You need JavaScript enabled to view it.


Telephone: (+632)-735-4847