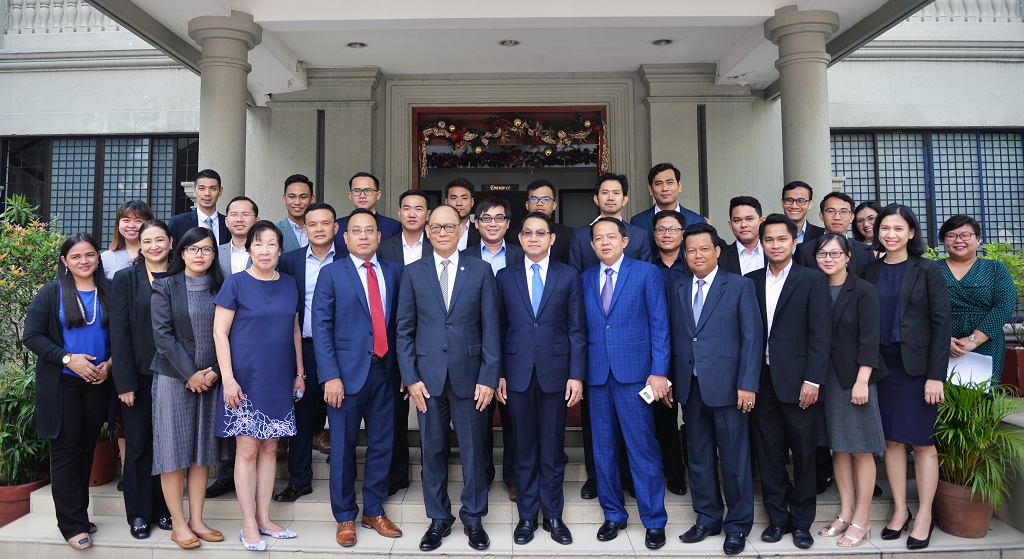 Delegates from Cambodia's Ministry of Economics and Finance participated in the three-day Public Financial Management (PFM) training session conducted by the Department of Budget and Management (DBM) from November 27 to 29, 2018.
The study visit was conducted at the request of Cambodia Deputy Prime Minister Aun Pornmoniroth. He said, "I would like to acknowledge [the] fast progress and development of the Philippines in various aspects, in particular, Public Financial Management Reform Program (PFMRP)." The Cambodian study group was led by H.E. Dr. Hel Chamroeun, Undersecretary of State of the Kingdom of Cambodia. It was aimed towards acquiring lessons on the budget system, public expenditure and financial accountability for sub-national administration, and financial decentralization.
The three-day study program was held at the DBM Central Office in Manila during the first two days, and at the DBM Regional Office III in Pampanga on the third day. Taught by DBM officials, topics in the learning sessions included performance-informed budget system, Assessment Public Expenditure and Financial Accountability for Sub-national Administration, and fiscal decentralization.
DBM Secretary Benjamin Diokno welcomed the delegates, emphasizing on the Philippines' efforts towards a better public financial management system.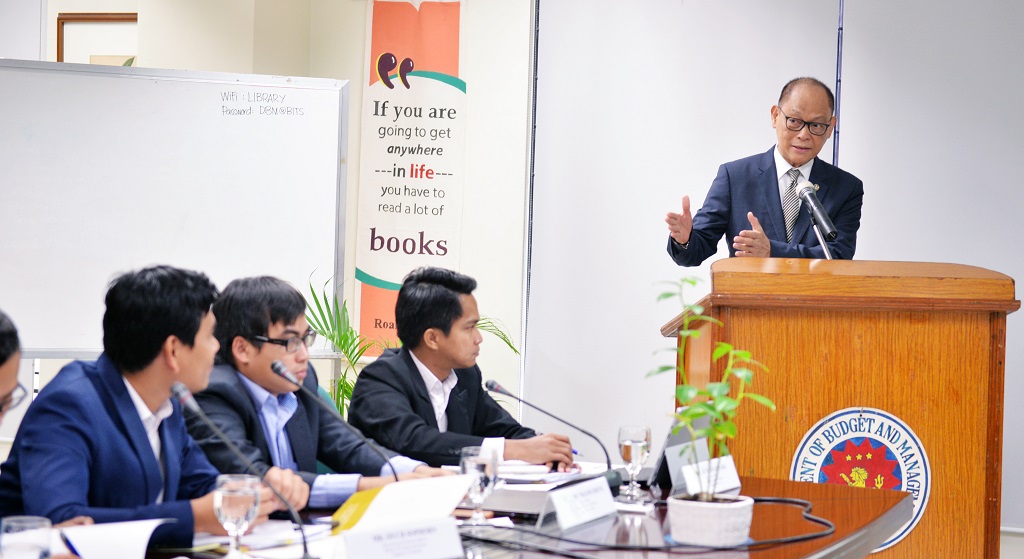 "The Duterte administration has committed to pursuing real change for the Philippines. Accordingly, we have focused on reforming our budget system. This is to ensure a more efficient delivery of public service, along with a more open, transparent, and accountable public financial process," Secretary Diokno noted.
"We are greatly honored that the Kingdom of Cambodia has chosen the Philippines as their partner towards better public financial management practices," the Budget Chief said. "I hope that this exchange program will not only lead to a better understanding of the better ways of budgeting and accounting of public funds, but also lead towards a closer relationship and cooperation between our two nations and peoples."
(30)
For inquiries, further questions and requests for interview, please contact:
Email:

This email address is being protected from spambots. You need JavaScript enabled to view it.