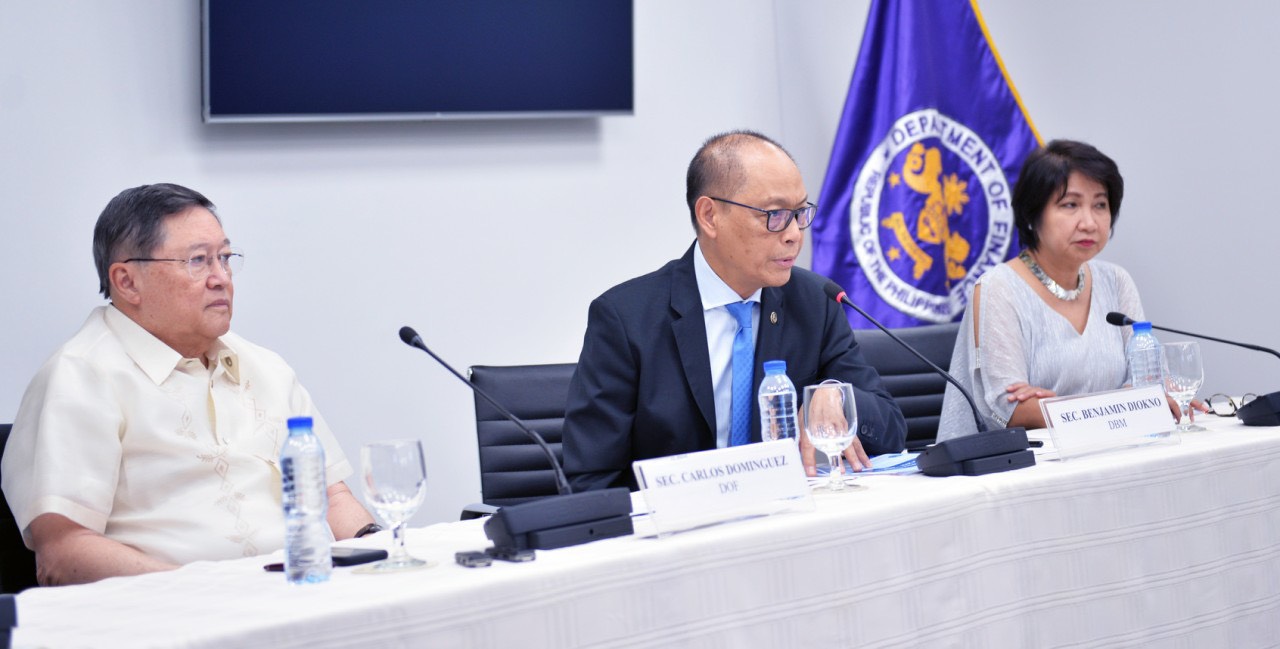 The Development Budget Coordination Committee (DBCC), in a special meeting conducted earlier today, has decided to recommend the continued implementation of the second tranche of excise taxes on petroleum products under Republic Act 10963 or the Tax Reform for Acceleration and Inclusion (TRAIN) Law.
The recommendation comes in light of the favorable outlook in world oil prices, where the Dubai crude oil prices have gone down by 14% from an average of USD 79 per barrel in October down to USD 68 per barrel so far in November. More so, the oil futures market projects the price of oil to decline further to below USD 60 per barrel in 2019, indicating a downward trend in world oil prices.
The DBCC also took into consideration the adverse impact on revenues and expenditures for fiscal year 2019 should the government proceed with the suspension of the scheduled increase of excise taxes on petroleum. The said measure is estimated to result to a net revenue loss of PhP 43.4 billion for a 12-month suspension, assuming Dubai crude oil prices average USD 65 per barrel in 2019. The erosion in revenue will lead to a commensurate decrease in government expenditures so as not to breach the target deficit level of 3.2% of Gross Domestic Product (GDP) in 2019.
Together with other measures to increase food supply in the country, particularly rice, the suspension of the second tranche of excise taxes on petroleum was intended to curb inflationary pressure and relieve the Filipino people of the high prices of goods. With month-on-month inflation moderating due to supply-side reforms initiated by the government, coupled with falling petroleum prices in the world market, the DBCC deems the suspension unnecessary.
Our recommendation to continue the scheduled increase of excise taxes on petroleum products will be further discussed in the Cabinet meeting on Tuesday, December 4 and subject to the approval of President Rodrigo Roa Duterte.
Given these developments, the DBCC has revised its assumptions on Dubai crude oil prices from USD 75 to USD 85 per barrel to USD 60 to 75 per barrel in 2019. The DBCC will also keep an eye on the trends of the world oil market.
Meanwhile, revenue collections are now targeted to reach nearly PhP 3.2 trillion in 2019, while expenditures are pegged at PhP 3.8 trillion, maintaining the deficit at 3.2% of GDP.
The economic managers are confident that the Duterte administration's investments in human capital and infrastructure development will continue as planned, which will propel the economic growth of the country into the target range of 7.0% to 8.0% in the medium-term. This will enable the Philippines to attain upper-middle income status (with Gross National Income per capita of $4,000) by end-2019, and reduce poverty from 21.6% in 2015 to 14.0% in 2022.
(30)
For inquiries, further questions and requests for interview, please contact:
Email:

This email address is being protected from spambots. You need JavaScript enabled to view it.