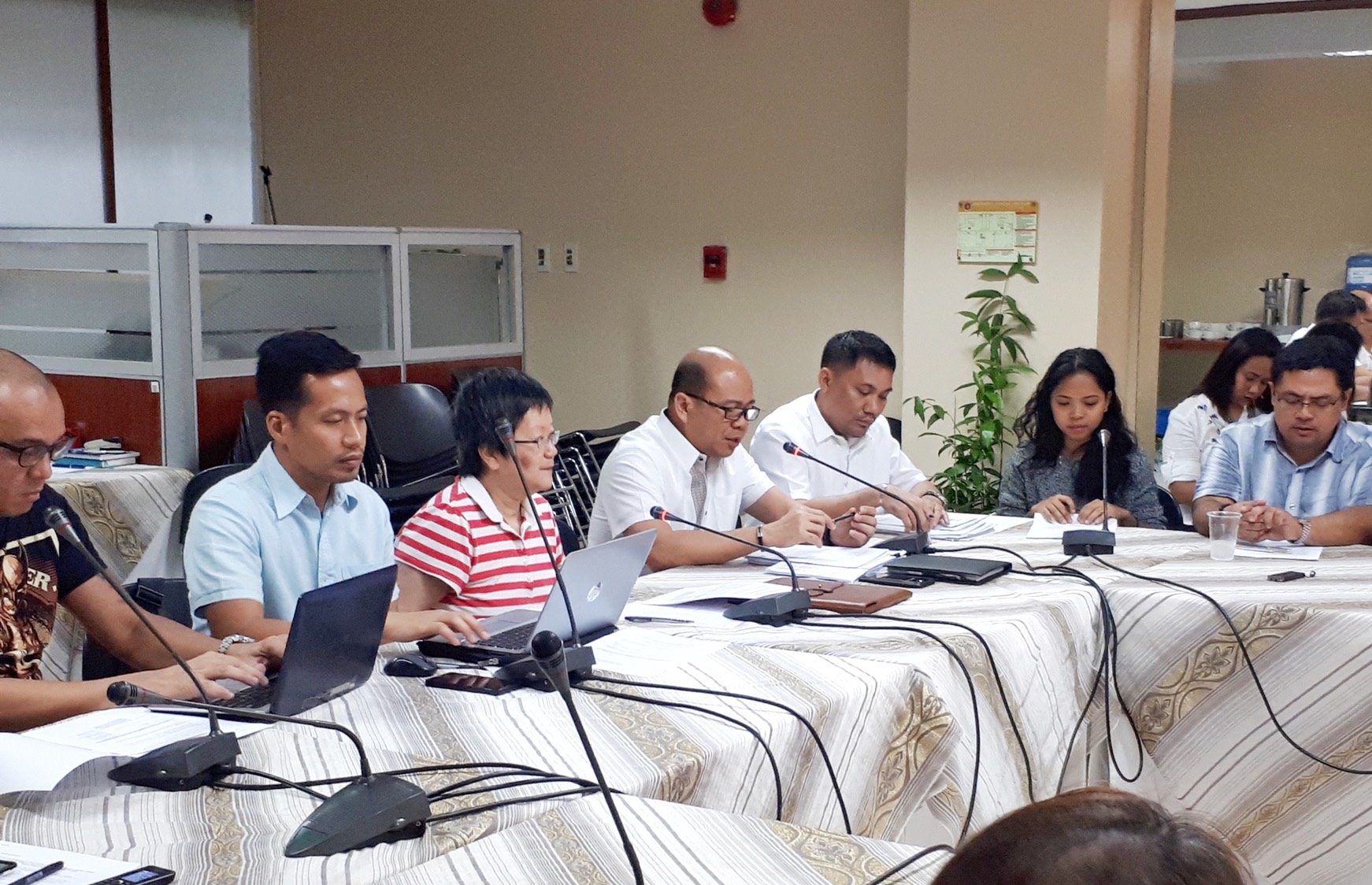 DBM Assistant Secretary Rolando Toledo discusses the Open Government Partnership (OGP) platform to the CSO and NGO representatives.
City of Manila -- Representatives from around 20 Civil Society Organizations, People's Organizations and International Non-government Organizations gathered yesterday at the DBM Central Office for the Multi-Sectoral Conference on the Commitment for a People-Centered Shelter Program.
The conference, organized by the Philippine Open Government Partnership (PH-OGP) Steering Committee, was called to support the effective implementation and multi-stakeholder collaboration for the fulfilment of one of the commitments under the PH-OGP National Action Plan 2017-2019, the Shelter Assistance for Informal Settler Families through Community Organizing and Community Development.
In his opening remarks, DBM Assistant Secretary Rolando Toledo introduced the OGP platform to the participants and how they will be able to leverage on it to ensure improvement in the delivery of public services.
"We are glad that our partners are tapping the OGP platform to bring together key stakeholders in the discussions of how we can all work together to improve the way we implement government programs, especially in the housing sector," he said.
The OGP is a global multilateral initiative that promotes programs on transparency, accountability, and citizen engagement in governance.
Asec. Toledo added that the workshop also serves as an opportunity for those in the OGP community to participate in the initial discussions and co-creation of the next National Action Plan.
"OGP is an effective platform which ensures that the voices of our citizens are heard and their concerns are responded to by people in government who have a direct hand at resolving their issues," Toledo said. "This is definitely the kind of conversation we hope to encourage as we continue to mainstream OGP and promote downward accountability."
The Philippines' fifth country action plan, to be published in August 2019, will include proposals from Civil Society Organizations, and will be built around the OGP thematic area of improving the delivery of public services.
Previously, the process began with a call for commitments to various government agencies. After which, CSOs were consulted regarding the design of the commitments. The new action plan process reverses the design, and now starts with commitment co-creation workshops with civil society first. The output of the workshops will form the Open Government Citizens Agenda which will then be forwarded to identified and concerned government agencies for review and potential adoption.
The consultation process for the fifth national action plan has already began with events held in Subic, Zambales last November 4-6, Cebu City on November 7-10, and Zamboanga City on November 11-14 under the banner of the Open Government and Participatory Governance Regional Dialogue Series.
(30)
For inquiries, further questions and requests for interview, please contact Marianne Ongjuco:
Email:

This email address is being protected from spambots. You need JavaScript enabled to view it.