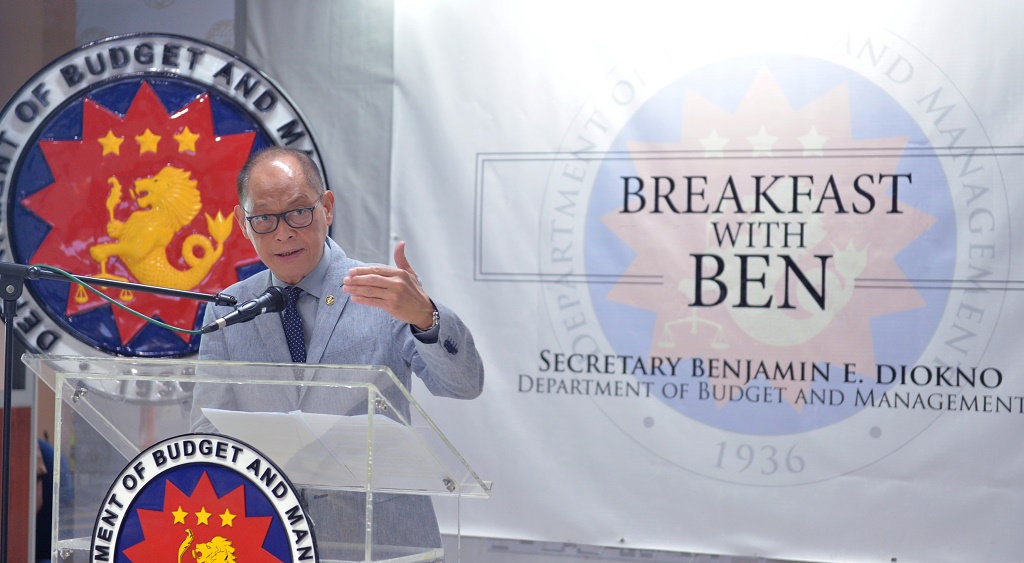 Budget Secretary Benjamin Diokno talks to the media about the job opportunities in the government during his weekly Breakfast with Ben.
As of July 30, 2018, around 264,000 authorized positions in the government have yet to be filled, according to data from the DBM. Making up a huge portion of the vacuum are teaching and teaching-related positions with more than 125,000 vacant positions, or 47.4% of the total number of vacant positions in government, followed by General Civil Servants with more than 90,000 vacant positions, or 34.2% of the vacant positions in government, Military and Uniformed Personnel with more than 34,000 vacant positions, or 13.0%, and Medical and Allied Medical jobs with almost 14,000 vacant positions, or 5.3%.
"We cannot deliver our programs and services as efficiently and effectively as possible without our civil servants there doing the work," Secretary Diokno said. "This vacuum is unacceptable."
"The DBM will be issuing a circular directing all agencies to fill all authorized positions available to them or risk abolition of positions left unfilled after five years from creation," the Secretary shared.
According to Secretary Diokno, DBM expects to create more positions for government employees through the FY 2019 budget. Around 10,000 new positions for teachers, 10,000 new positions for policemen, 3,000 positions for firemen, and 2,000 positions for jail officers are slated to be opened in 2019.
"We are funding these positions, so we want them to be filled," the Secretary remarked. "We want qualified individuals to apply and help contribute to a better functioning bureaucracy".
(30)
For inquiries, further questions and requests for interview, please contact Marianne Ongjuco:
Email:

This email address is being protected from spambots. You need JavaScript enabled to view it.


Mobile: +63918-944-8109