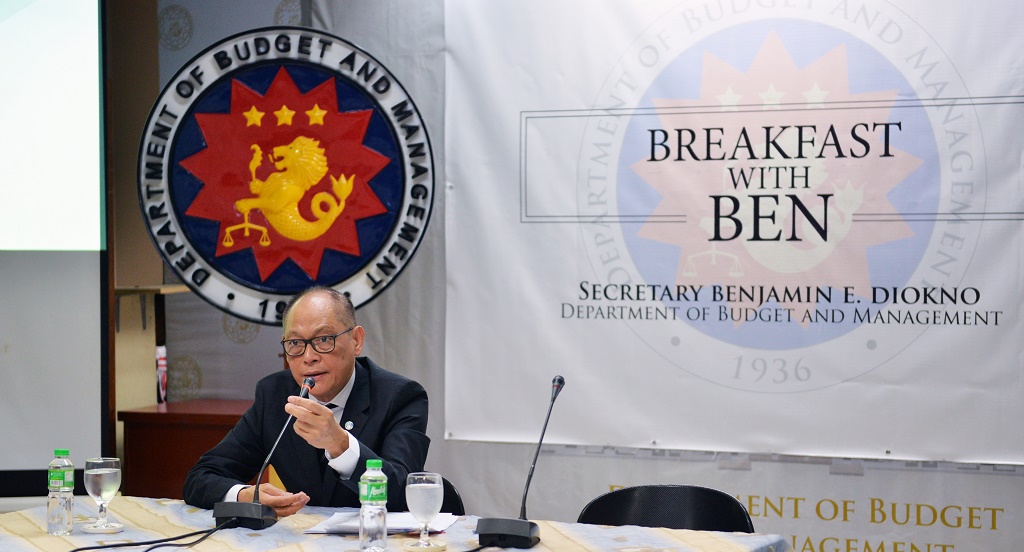 Government spending reached P292 billion in May 2018, P30.2 billion or 12% higher year-on-year, sustaining the strong performance of government disbursements in 2018. The growth drivers of spending in May continue to be Infrastructure and Other Capital Outlays as well as Personnel Services. This puts government spending for the first five months of the year at P1.325 trillion, higher by P265 billion or 25% from the same period last year.
"We continue to make strides in the fiscal sector of the economy, and this is confirmed by the spending data," said Budget and Management Secretary Benjamin E. Diokno. "This should translate to better outcomes in the real economy, that is more jobs for our people, improved standards of living, and robust economic activity," he added.
Infrastructure spending amounted to P58 billion, surging by P12 billion or 26%, as the Department of Public Works and Highways (DPWH) completed various infrastructure projects such as road concreting, widening and improvement; construction of bypass or diversion roads and flood control structures; and the reconstruction, rehabilitation, and repair of roads and bridges. The repair and rehabilitation of school buildings of the Department of Education (DepEd), and acquisition of medical equipment and facilities under the Health Facilities Enhancement Program of the Department of Health (DOH) also contributed to the rise in infrastructure spending.
Personnel Services, meanwhile, reached P107 billion, higher by P18 billion or 20% year-on-year. This can be attributed to the release of the mid-year bonus of government employees, higher pay of civilian government employees with the third tranche of E.O. No. 201, s. 2016, and higher compensation for military and uniformed personnel pursuant to J.R. No. 1, s.2018.
"We are confident that we will hit our Q2 disbursement targets," said the Budget Secretary. "In fact, actual disbursements for the first quarter exceeded the program so it's justified to anticipate good results for the second quarter," he added.
The 2018 Quarterly Fiscal Program sets programmed disbursements in the second quarter of the year at P813.3 billion. Spending for April and May 2018 have reached P553.1 billion so far.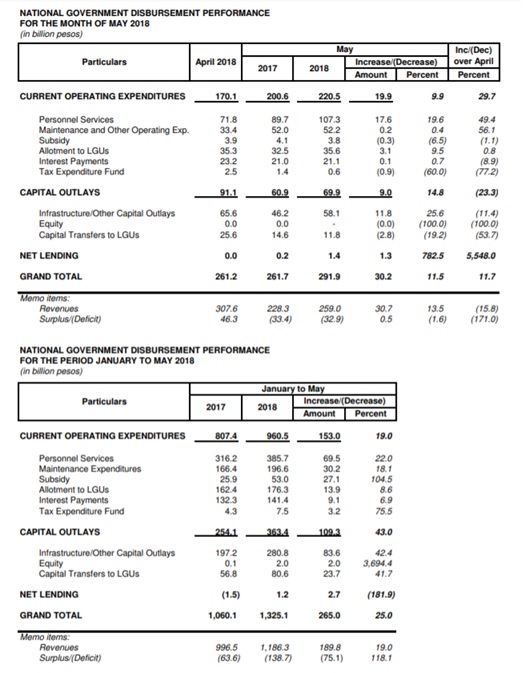 For inquiries, further questions and requests for interview, please contact Marianne Ongjuco:
Email:

This email address is being protected from spambots. You need JavaScript enabled to view it.


Mobile: +63918-944-8109