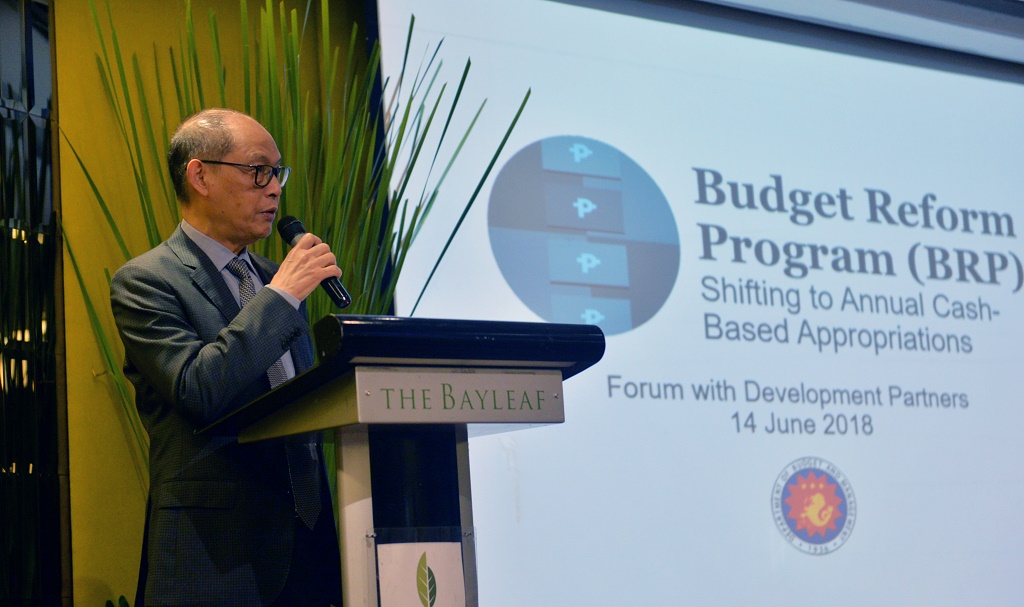 On June 14, DBM hosted a forum on the Budget Reform Program (BRP) for over fifteen International development agencies at Bayleaf Hotel, Intramuros. The forum aimed to inform GOP Development partners of the process and transition for the Budget Reform Program and to further highlight the impact of the annual cash based appropriations system.
DBM Secretary Diokno gave the opening message emphasizing the importance of supporting and passing the bill, "We believe that this Bill is necessary in our pursuit of tangible and inclusive development, especially with the help of multilateral organizations that share the same goals."
The BRP introduces a shift from the 2-year obligation based to a 1-year cash based system, with the objective of streamlining the budgeting process, promoting greater transparency, accountability, and improving the country's Public Financial Management (PFM) System.
A major portion of the forum was dedicated to highlighting the implications of the Budget Reform Program towards Foreign Assisted Projects (FAPs). According to the DBM, development partners can help the government by " [setting] turn-around-times for the processing of necessary issuances related to the implementation of FAPs such as the release of No Object Letters (NOLs) and streamline documentary requirements". With their cooperation, the Budget Reform Program will only help improve the planning and implementation of FAPs.
Some of the partner agencies in attendance include the Asian Development Bank, World Bank, French Development Agency, Japan International Cooperation Agency, Japan Bank International Cooperation, Korea Export-Import Bank, United States Agency for International Development, European Union, United Nations Development Programme, International Fund for Agricultural Development, Spanish Agency for International Development Cooperation (AECID), Global Affairs Canada, and the Embassies of Japan, Italy, Spain and Australia.
To encourage the development partners to support the initiative, Secretary Diokno ended his remarks with words of Winston Churchill, "you will never reach your destination if you stop and throw stones at every dog that barks."
(30)