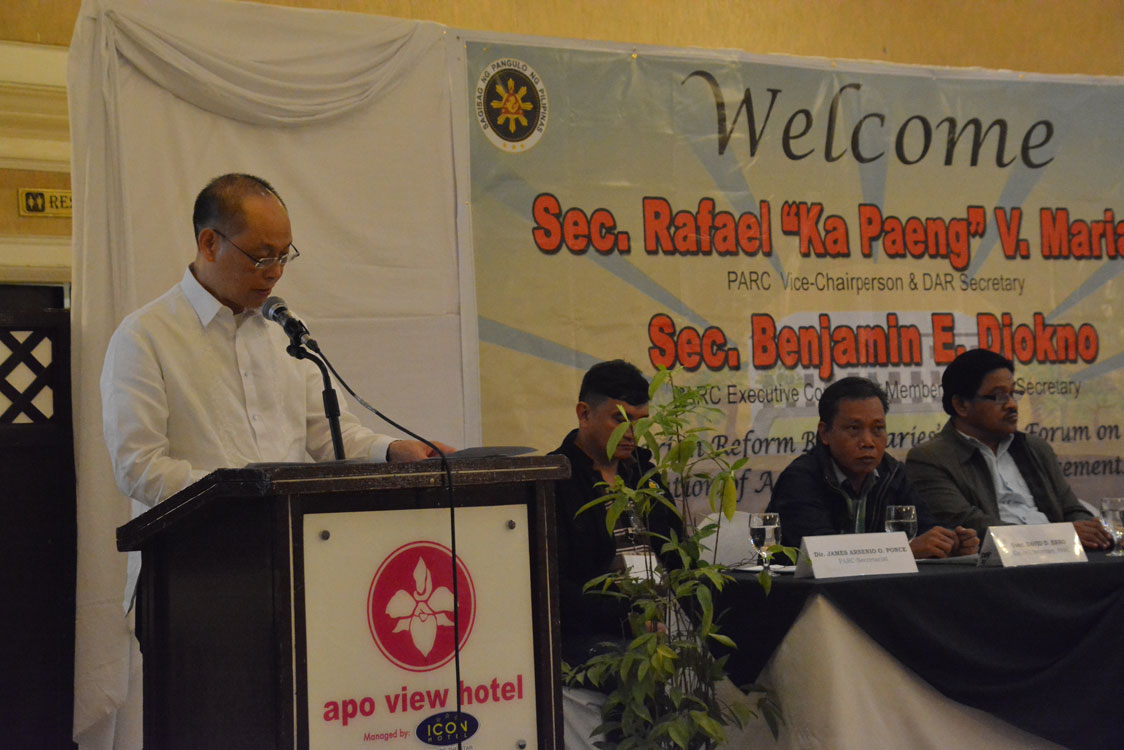 DBM Secretary Benjamin Diokno delivered Wednesday the keynote speech, on behalf of President Rodrigo Duterte, at the Agrarian Reform Beneficiaries' (ARBs) Forum on the Implementation of Agribusiness Venture Arrangements (AVAs) in Davao City. His keynote address emphasized the continued support of the Duterte administration towards agrarian reform and agricultural development, citing growth in the rural sector as key to achieving equitable development.
Spearheaded by the Presidential Agrarian Reform Council (PARC), the highest policy-making body for the Comprehensive Agrarian Reform Program (CARP), the said Forum gathered participants from different ARB cooperatives/associations across 15 provinces.
It sought to consult farmers of ways to better address the complexities of AVAs. Throughout the implementation of CARP, promoting agricultural production while ensuring the security of tenure of farmer beneficiaries has proved to be a challenge. Hence, the forum explored possible policy recommendations to improve AVA implementation.