The Department of Budget and Management (DBM) conducted a forum on the execution of the FY 2018 budget and the preparation of FY 2019 budget on January 16-17, 2018 at the Philippine International Convention Center (PICC) in Pasay City.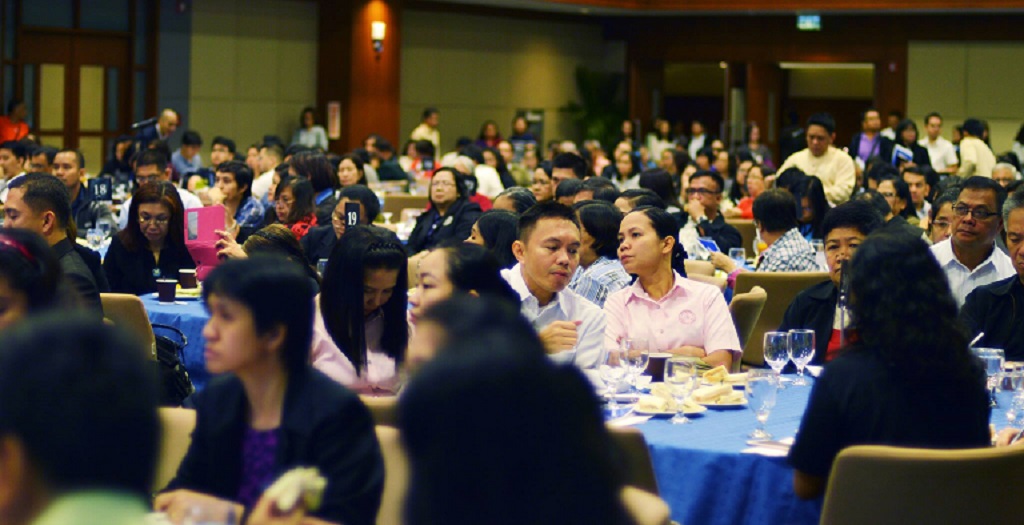 Attended by budgeting, planning, and accounting unit heads from different National Government Agencies (NGAs), Government-Owned or Controlled Corporations (GOCCs), and Government Financial Units (GFIs), the forum aimed to provide a platform for government agencies to discuss the guidelines for formulation and submission of agency budget proposals, as stipulated in the Budget Call for FY 2019.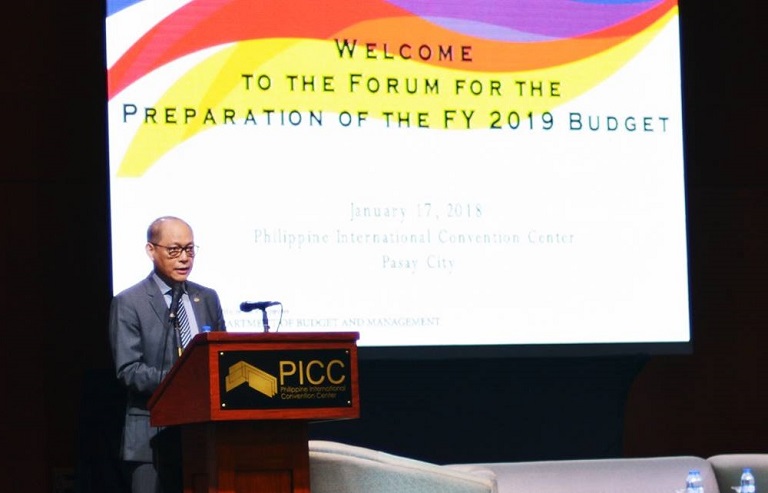 In his opening remarks on the first day of the forum, DBM Secretary Benjamin E. Diokno thanked the participants for their hard work which allowed the timely submission and approval of the budget for 2018.
He also emphasized in his message the significance of the forum as the 2019 budget will be an annual cash-based budget. "Shifting from obligation-based budget to annual cash-based budget is no small change. We are effectively changing the landscape for how government budgeting is done," said Sec. Diokno.
With annual cash-based budget, agencies are allowed to incur only contractual obligations and disburse payments for goods delivered and services rendered and inspected within one fiscal year, with an extended payment period of three months.
Meanwhile, on the second day of the forum, Sec. Diokno urged the participants from NGAs, GOCCs, and GFIs to craft "proposals [that] reflect administration policies such as the President's 0+10-Point Socio-Economic Agenda, the Philippine Development Plan (PDP), and the priority programs and projects contained in the 2017-2022 Public Investment Program (PIP), and should incorporate the 2019-2021 Three-Year Rolling Infrastructure Program (TRIP)."
Agencies are scheduled to submit their Agency Budget Proposals to the DBM in April, while the President's Budget will be submitted to Congress on the day of the State of the Nation Address on July 23.
For more information, visit www.dbm.gov.ph and follow @DBMgovph on Facebook and Twitter for updates.
(30)