Details
Welcome to the official website of DBM Region IV-A (CALABARZON), made possible through the support of our Information and Communication Technology Systems Service.
As we face challenging times, it is important that we remain abreast with the changing environment. As such, having access to information is essential to everyone, as it provides us a view of important, accurate and valid accounts necessary in our work and day-to-day lives.
This website aims to give you a deeper understanding of the DBM REGIONAL OFFICE IV- (CALABARZON). Our regular updates and reports also aims to promote a sound, efficient and effective management and utilization of government resources. Rest assured, that we will continuously adapt innovations to deliver our services more efficiently and effectively.
Equipped with the principles: transparency, integrity, and accountability, this website is proof of our mission in ensuring a fair, prudent, transparent, and accountable allocation and use of public funds to improve the quality of life of every Filipino.
May you enjoy your journey with DBM CALABARZON. Maraming salamat po and God bless everyone!
Hits: 6787
Details
In celebration of this year's National Women's Month (NWM), the Department of Budget and Management Regional Office IV-A (CALABARZON) culminated the celebration of National Women's Month (NWM) held a Learning Session on Gender-Fair Language at Kimberly Hotel Manila last March 28, 2022.
In her opening remarks, OIC-Director III Maria Rowena P. Gonzales emphasized that gender-inclusive language is a powerful tool to promote gender equality and eradicate gender bias.
Ms. Josephine Gabriel-Banaag, a certified member of the Philippine Commission on Women (PCW)Gender and Development (GAD) Resource Pool, served as the resource speaker for the learning session.She discussed the laws, rules and regulations, as well as the practical implementation on the use gender-fair language.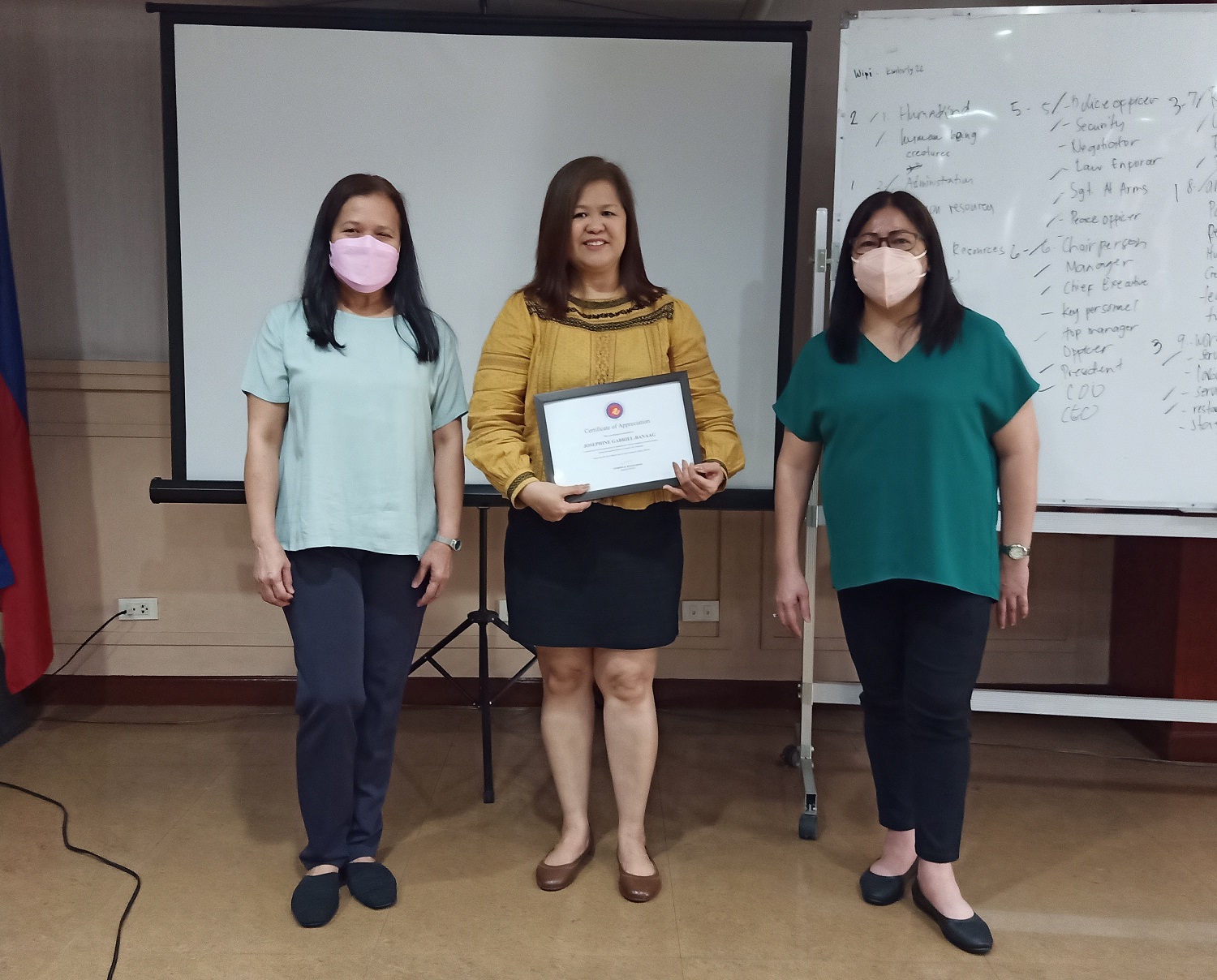 Moreover, Ms. Gabriel-Banaag encouraged everyone to use non-sexist language, not only in all official documents and issuances of the office, but also in our daily conversations to promote gender-sensitivity in the workplace.
Regional Director Nympha R. Manalastas concluded the event, highlighting the importance of respect to each individual to stop gender bias, thus influencing the use of gender-fair language in all forms of communication.

Hits: 14
Details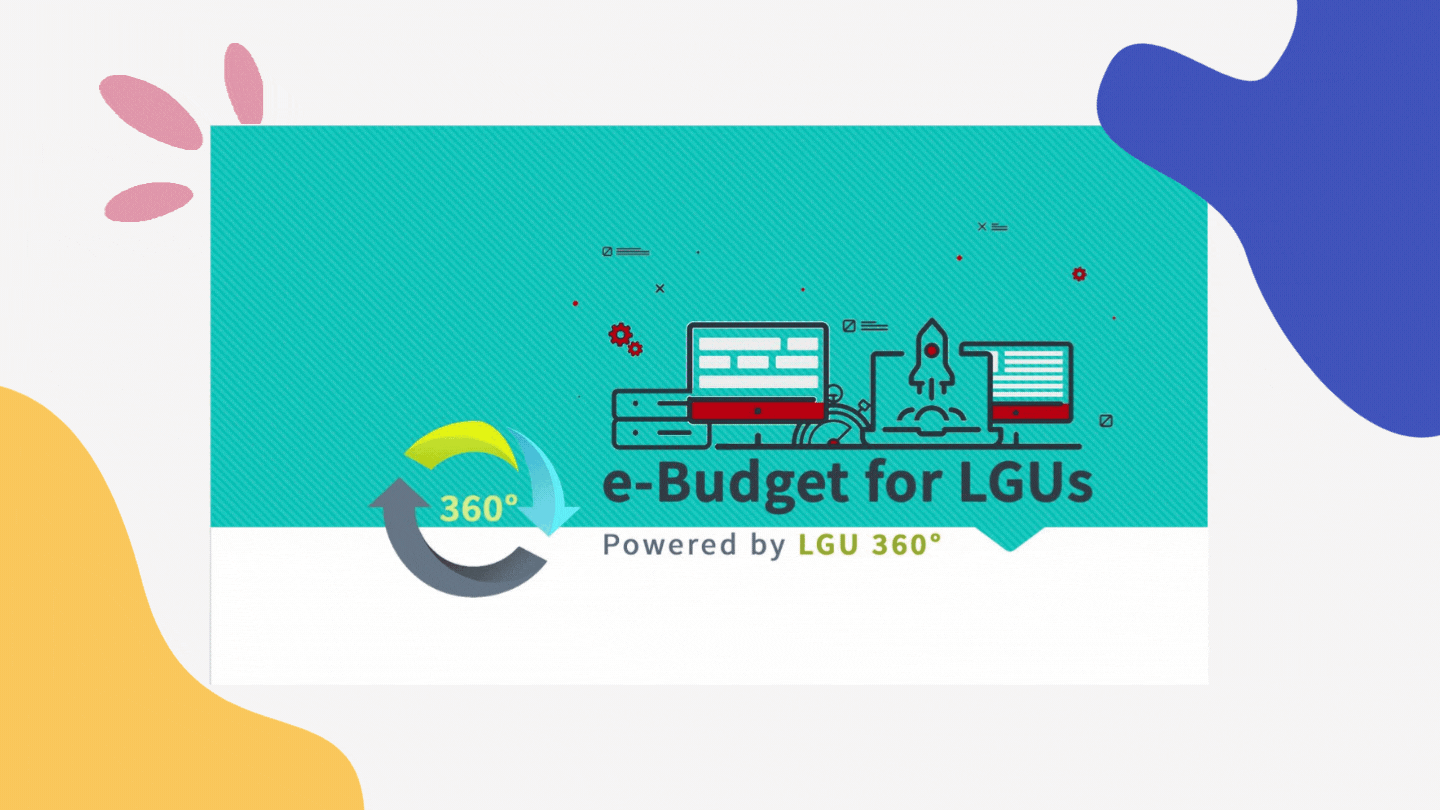 The Department of Budget and Management Regional Office IV-A conducted a series of roll-out of the enhanced Electronic Budget (eBudget) System for LGUs on:
| | | |
| --- | --- | --- |
| Province | No. of Batch | Date |
| Rizal | 1 | March 16 |
| Cavite | 2 | March 22 and 23 |
| Batangas | 2 | March 29 and 30 |
| Laguna | 2 | March 31 and April 1 |
The eBudget System is a project of the DBM under the Technical Assistance of the Asian Development Bank. The system is designed to cover all phases of local budgeting from preparation to accountability, and eventually link to the LGU Integrated Financial Tools (LIFT) of the Bureau of Local Government Finance.
During the roll-out, DBM IV-A discussed the requirements and procedures in operating the System. A hands-on exercise was conducted to allow the participants to explore the eBudget System. The activity was also an opportune time to identify the concerns of the LGUs on the System's usability. Feedbacks of LGUs were elevated to the developers through the Local Government and Regional Coordination Bureau.
Roll-out for the LGUs in Quezon is schedule on May 18 and 19, 2022.
Hits: 842
Details
The Department of Budget and Management Regional Office (DBM RO) IV-A conducted an online validation during Q2 and Q4 of 2021 of the submitted Public Financial Management Improvement Plan (PFMIP) tracking tables of various local government units (LGUs). The validation done in Q2 was based on LGU-submitted monitoring matrices in 2020, while those in Q4 hinged on the 2021 submission.
In this activity, the DBM looks into the details of the LGUs' programs, projects, and activities (PPAs) reflected in its tracking table, implementation strategies, challenges confronted in improving its PFM system, and the veracity of its assessment scores. The activity also provides the DBM an opportune time to give technical assistance to LGUs and impart best practices of other units.
Hits: 979