Latest Issuances
January 16, 2018
Adjustment in the Employer (Government) Share in the Health Insurance Premium (HIP) Contributions to the Philippine Health Insurance Corporation (PhilHealth)
Download Circular Letter
...
January 10, 2018 Implementation of the Increase in Base Pay of theMilitary and Uniformed Personnel (MUP) in theGovernment Beginning January 1, 2018, and OtherProvisions of Congress Joint...
News Releases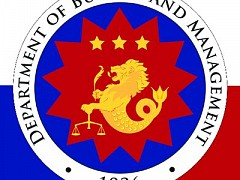 On the back of sound macroeconomic fundamentals, prudent economic policies, and sustained economic growth, Fitch Ratings has upgraded the Philippines' long-term credit rating from "BBB-" to "BBB" with a stable outlook last December 11, 2017. Credit ratings assess the default risk of a prospective debtor, providing guidance to investors, corporations, and governments worldwide. The improved credit rating of the Philippines will therefore enhance the government's access to financing and potentially present more favorable terms and conditions for future loans. Among the key ratings drivers cited by Fitch include the Philippine economy's consistent growth performance evidenced by strong domestic demand and inflows of foreign direct investment, as well as the country's robust fiscal position. The ratings agency lauded the fiscal policies of the government that are geared to boost infrastructure spending and liability management. The tax reform initiative, in particular, will generate...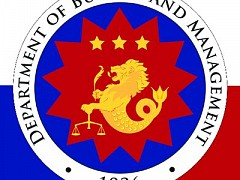 National government disbursements posted a 28.2% increase in the month of October, the highest growth recorded so far in the year, as spending reached P226.9 billion. This brings cumulative disbursements from January to October at P2.241 trillion, a 10% increase year-on-year. In terms of expense class, Current Operating Expenditures rose by 35.2%, reaching P164.1 billion in October 2017. It was primarily driven by the growth in Maintenance and Other Operating Expenditures (MOOE), which grew by 111.0% to reach P40.4 billion. This was on account of the release of cash assistance under the Pantawid Pamilyang Pilipino Program (4Ps) , social pension and other assistance programs for the victims of natural disasters and calamities. At the same time, expenditures in connection with the relief works and operations of the DSWD for Marawi contributed to the spike in MOOE spending. Personnel Services meanwhile amounted to P60 billion, increasing by 8.8%, due to the higher compensation of...